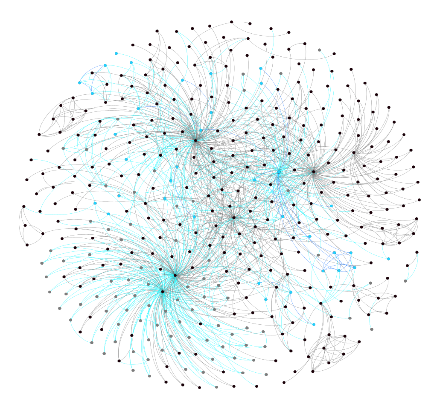 An Exciting new Project
Socio-Physicist and comparative mythologist, Professor Ralph Kenna, with support from The Irish Post and Story Archaelogy, are launching an second nternational arts competition This exciting project, in parallel with a participatory research project, is designed to re-ignite awareness of inspirational female figures from Irish mythology and folklore who have all too often been forgotten, suppressed, or overwritten in the mists of time.

Members of the public are invited to submit original art in any form, inspired by any female figure from Ireland's mythology or folklore. People are also invited to send their own research into women in local or national mythology or folklore whom they feel are forgotten or underrepresented nowadays. The hope is that this project may lead to better representation of women in Ireland's national iconography and identity documentation.
So Lets Get Started
There are so many seriously impressive female characters in Irish mythology. These are no Disney princesses! These are rindependant women. They often make bad decisions, act in haste or can be vengeful or jealous. But the stories show them as shrewd, intelligent, and quick thinking. In the oldest stories they arerarely subservient to men and their actions clearly make a difference.
Who will you choose to inspire a pieceof art work a poem or a story?
Below is a short collection starting points gathered from from Story Archaeology podcast episodes. They may get you strted in exploring some of the amazing women found in the early stories
1. Airmid – the healer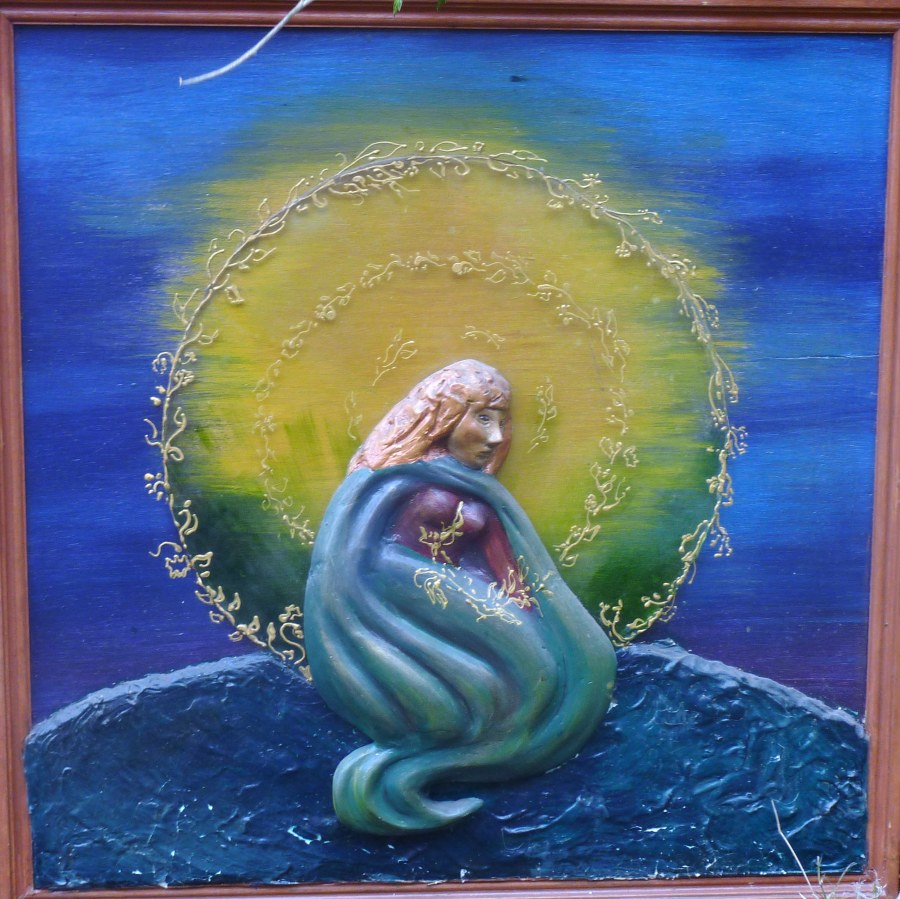 Airmid, the daughter of the great physician, Diancecht, was a knowledgeable healer who gathered herbs for every illness that was or will be. Find out more about her story.
2. Ethliu – The seed kernal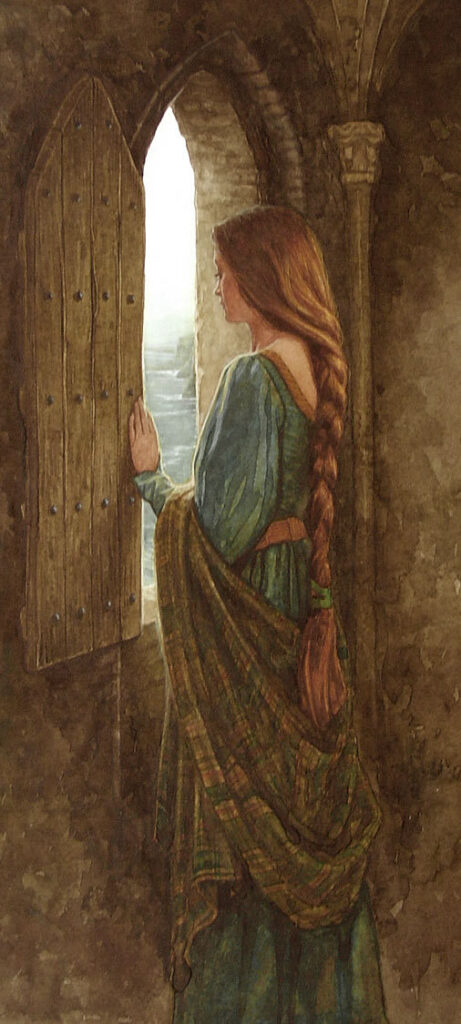 This story tells the orally collected version of the birth of the hero Lugh. However Ethliu is not 'just' a mother, she is the seed. Whenever you find characters with names like Ethliu, Ethlin, Ethniu, you can be sure that something wonderfully unexpected is going to happen. Ethliu is the 'creative spark'. Find out more about her story.
3. Fuamnach – the aggrieved poet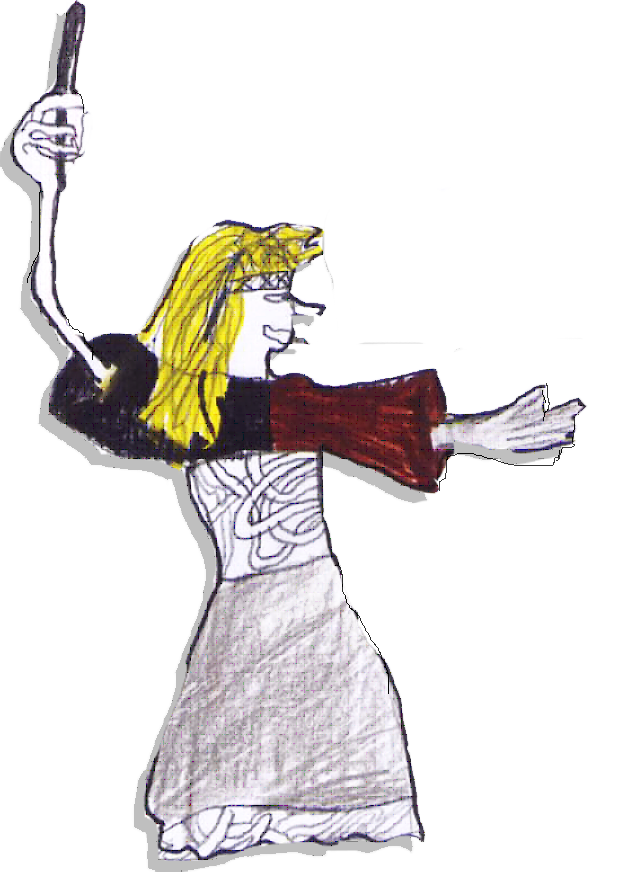 Fuamnach is a notable and important poet who is 'set aside' by the infatuated Midir when he brings home his and younger, second wife Etain. Fuamnach obeys the letter of the law but still manages to transorm her rival into a pool of water and then a purple fly, blown away in a tempest raised by the angry poet. Right or wrong, she cannot be ignored! Find out more about her story.
4. Macha – protector of rights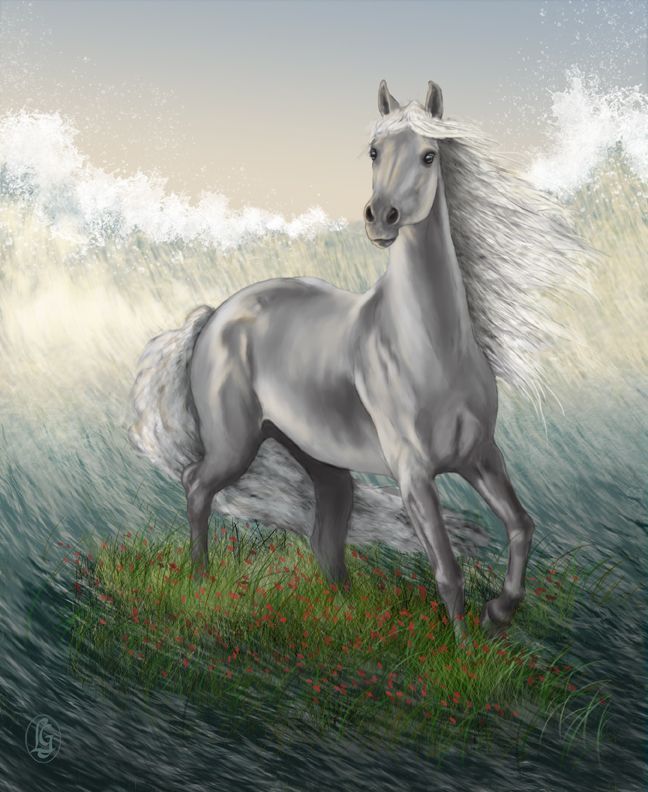 This is the well known story of Macha who was forced to race the King's horses even though she was close to giving birth. It is said that she laid a curse of weakness on the warriors of Ulster. But did she speak a curse or make a statement of justice? The king's actions had set aside the law governing law birth customs leading to breakdown in the natural law,thus threatening the fertility of the land.. Find out more about her story.
5. Morrigan – The herald of change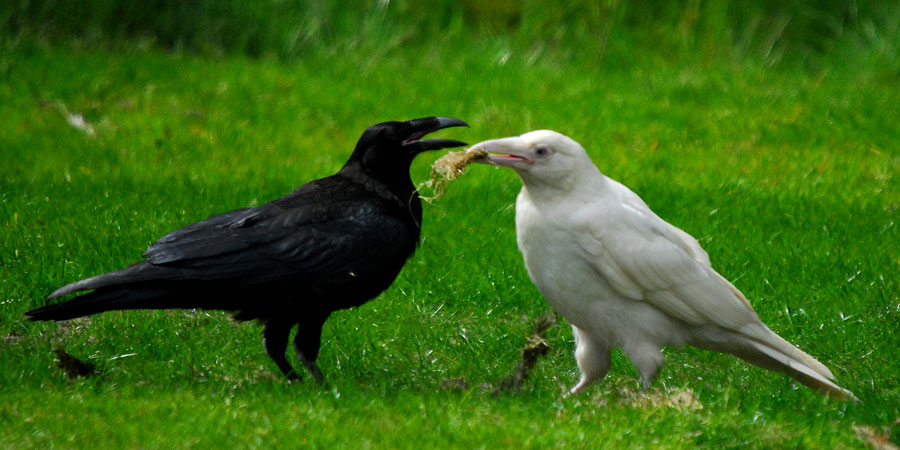 The Moriigan is no l'ean and nimble ;battle hag. She is the poet who records what is past and heralds the new. I selected this poem / story, set at the close of the second battle of Moytura. Find out more about her story.
6. Medb – Determination and Power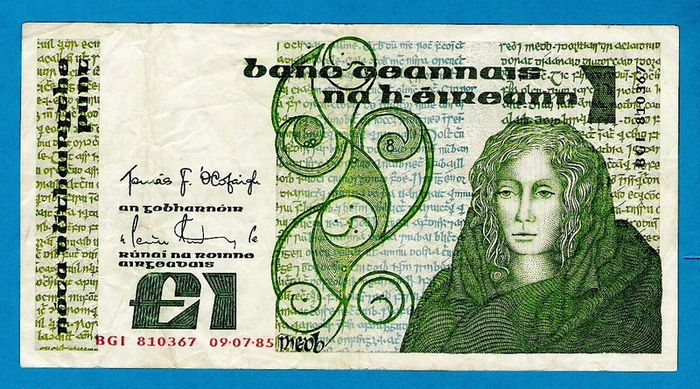 Medb is a powerful and determined leader. She may have made mistakes but their is no doubting her resilience and courage. I selected this poem as it represents so many aspects of her long and active life. Find out how Medb became Queen of Connacht. or Discover more about her story.
7. Sinann _ The wellspring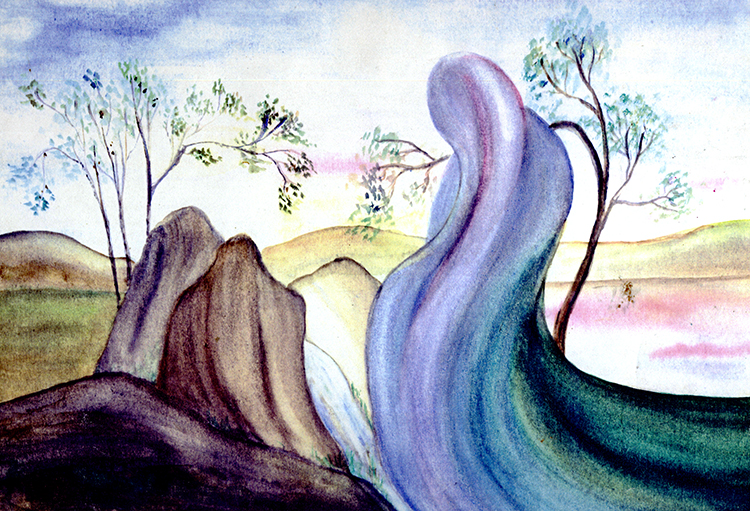 I had to include Sinann's story. Her story tells of the flow of creativity but also of sacrifice and joyous hope. Find out more about her story.
8. Scathach – acomplished teacher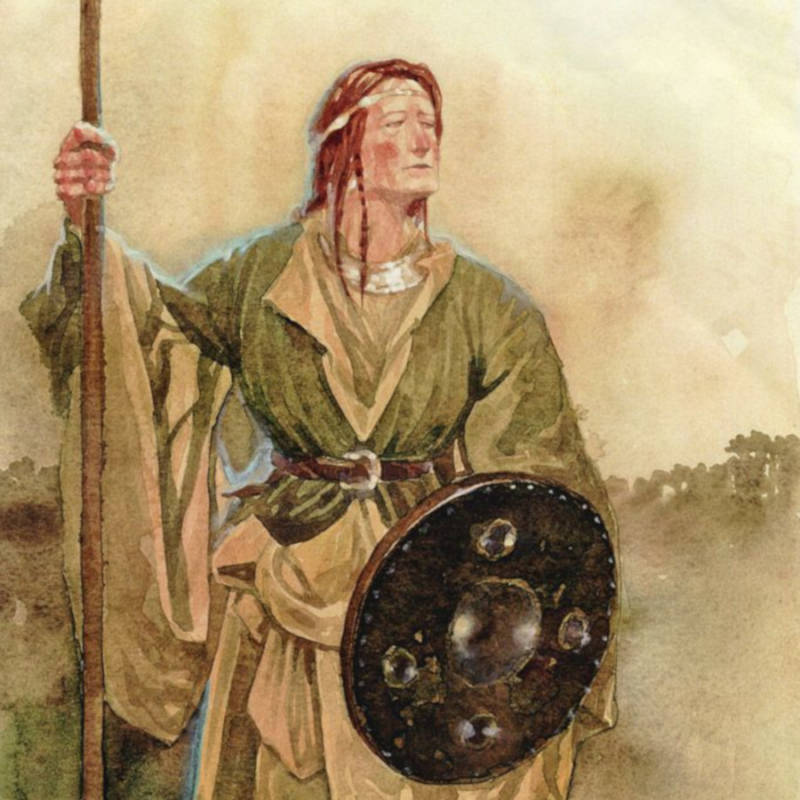 I don't, at present, have a story poem about Scathach. I must create one. However, Scathach is important. No warrior could consider himself 'accomplished' unless he had been trained on 'The Shadowed Isle' (Skye) by the warrior woman Scathach. Yes she knew all the moves! Find out more about her story.
9.The Isle of Women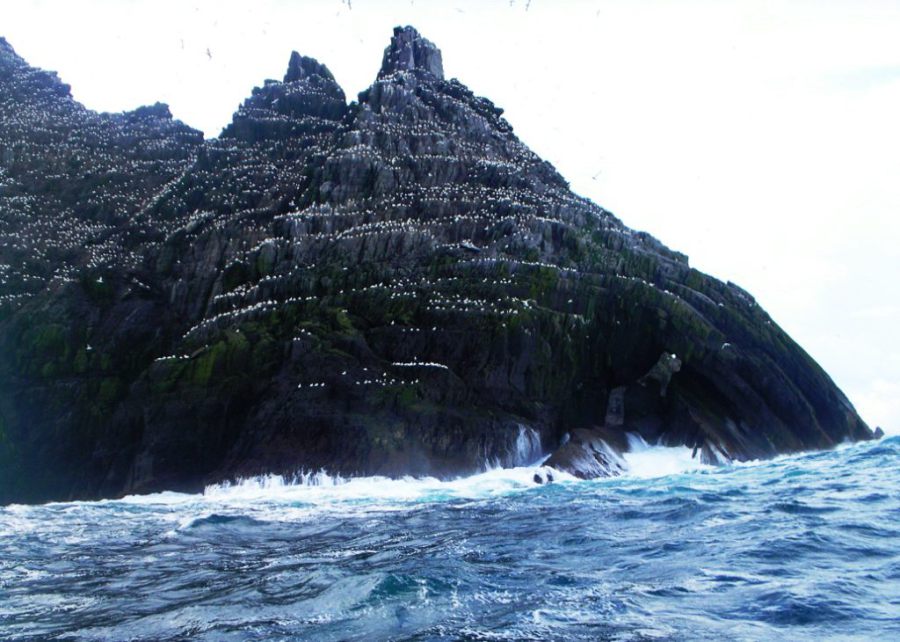 I have added this short story as a contrast to the previous pieces. The incident is taken from the Voyage of Máel Dúin. It shows awareness of classical stories; perhaps Calypso's island from the Odessey or the tale of Dido and Aeneas although, as an Irish story, it has its own unique twists. What is significant is the way that the group of women in this story are seen as a tempation, or a distraction, even dangerous sirens. Hmm! Find out more about the story
There are plenty more great women characters to explore. Look our for:
Now, go ahead and join the project by creating your own story in written oral or visual form.
Or return to the Myths and Gender Project main information page