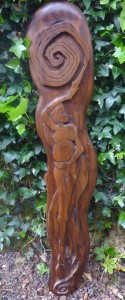 In the second of our "revisits", we look back at our discussions on Noinden Ulaid and the Dindshenchas stories of Emain Macha in Co. Armagh. This was the first discussion that we had about cóir, although we were then using the Egyptian term Ma'at, signifying natural order and justice.
Reviewing this episode really highlights how far we've come in developing our terminology and methodology! If you didn't catch it the first time round, you can listen to the second half of the episode to hear that initial discussion, then skip back to our review notes at the beginning. Or just listen straight through to hear our notes first and the original discussion second – or try both and see which you prefer!
Don't forget to subscribe to get the latest posts! Related Articles will be posted in the days to come…
Story Archaeology is run on a voluntary not-for-profit basis. If you can afford a donation towards our running costs, we would be very grateful. The "Donate" button is on the right-hand-side of each page, or e-mail us for other ways to support our work.
Check our Reading List for further reading and resources.
Music: "Tam Lin" by Gian Castello
Podcast: Play in new window | Download