The Celtic Eye art group are always very busy with new projects. this page will be regularly updated to provide news with links to their latest events and exhibitions.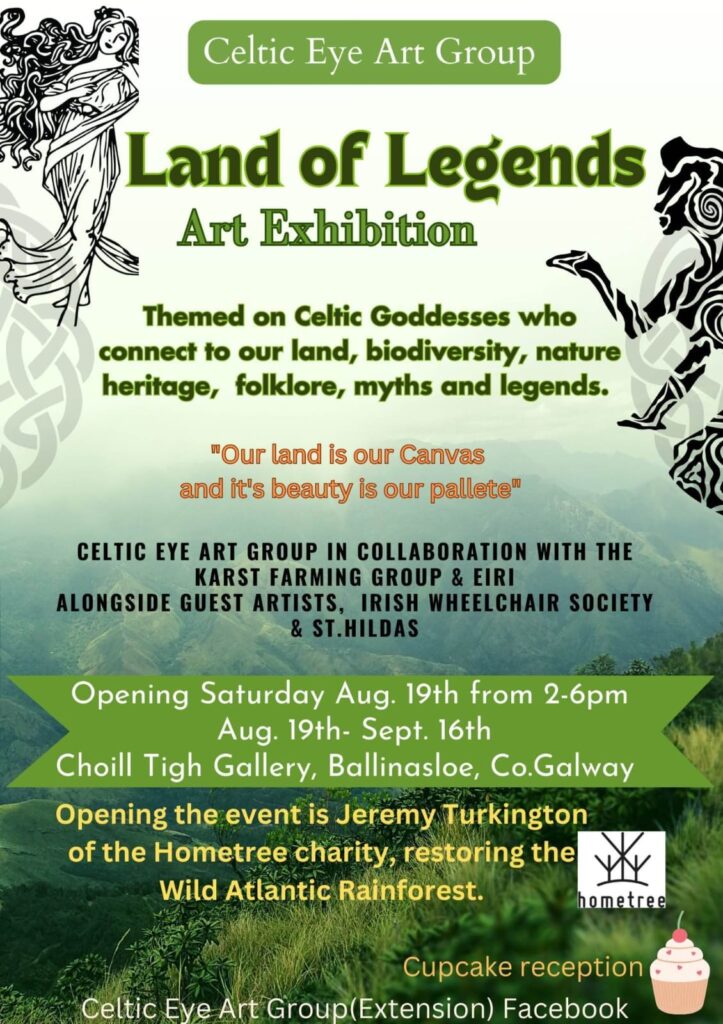 Here are some images and reports of these events as they happened.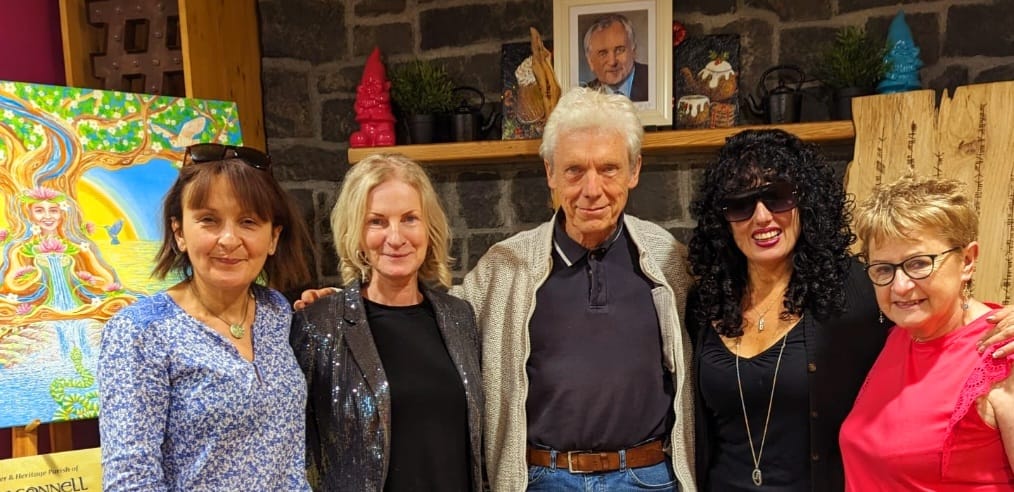 Singer Eleanor Shanley iand Senator Aisling Dolan also participated in the events.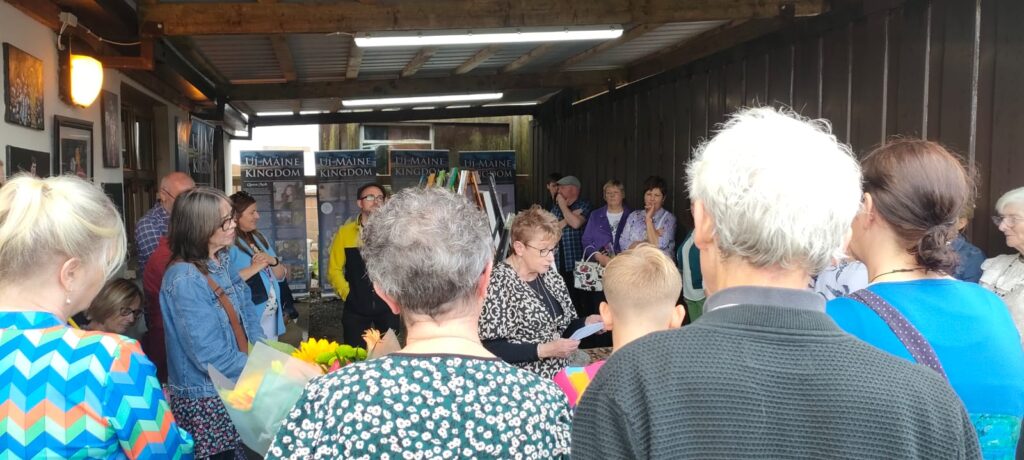 Ui Máine Kingdom groups, Celtic Eye Art Group & Karst Farming group continue our biodiversity project & were delighted to have Traic O Braonain From Classic Hits Fm to the Choill Tigh Gallery in June to record interviews with the group
Video of the " Land of Legends " Exhibition by the Celtic Eye Art Group in collaboration with the Karst Farming Group, ÉIRÍ, Irish Wheelchair Association, St Hilda's, Guest Artists & Speakers on Sat 19/08/23.
Video created by Shiona Bowes.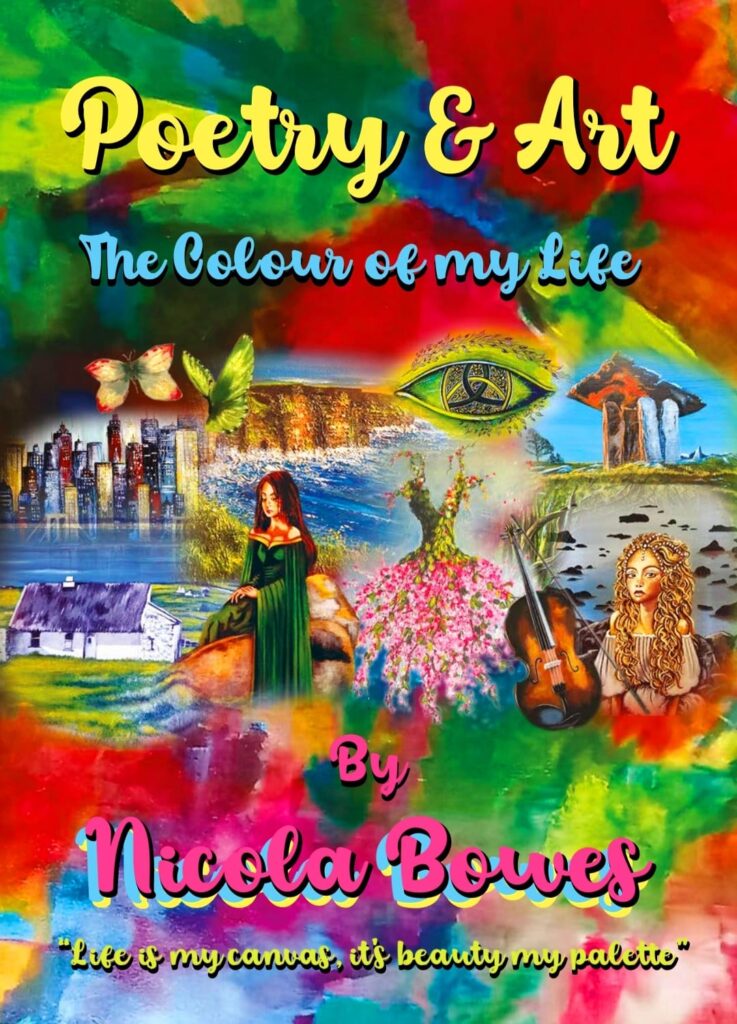 And – reports on very successful events.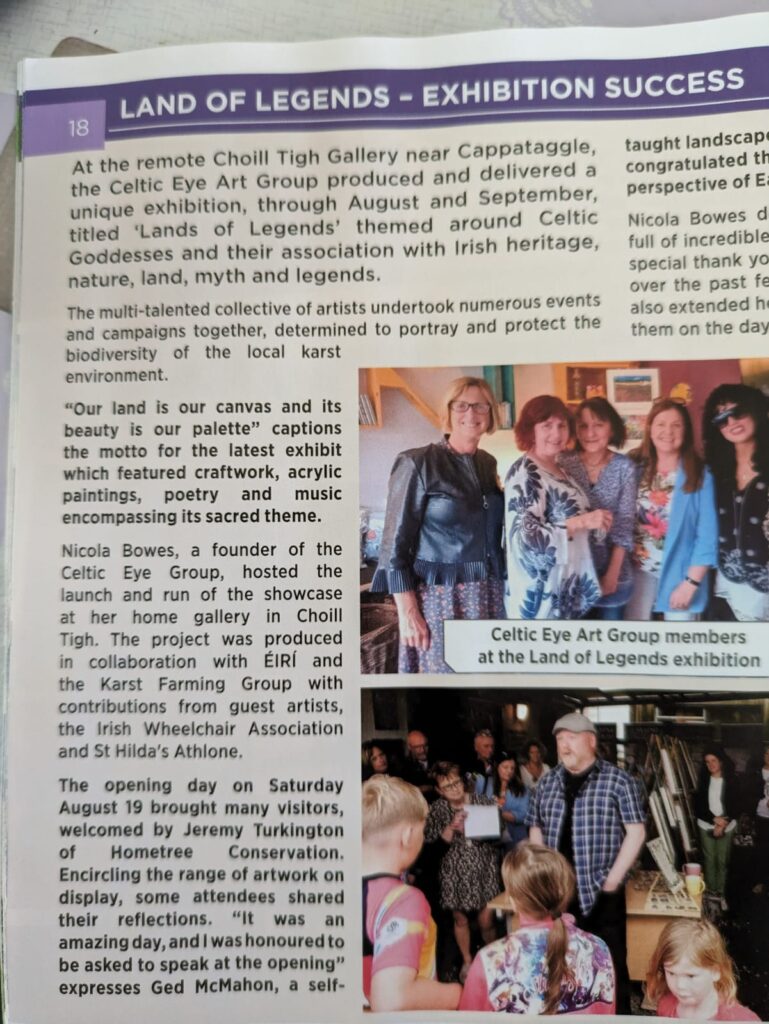 Watch out for more news soon.