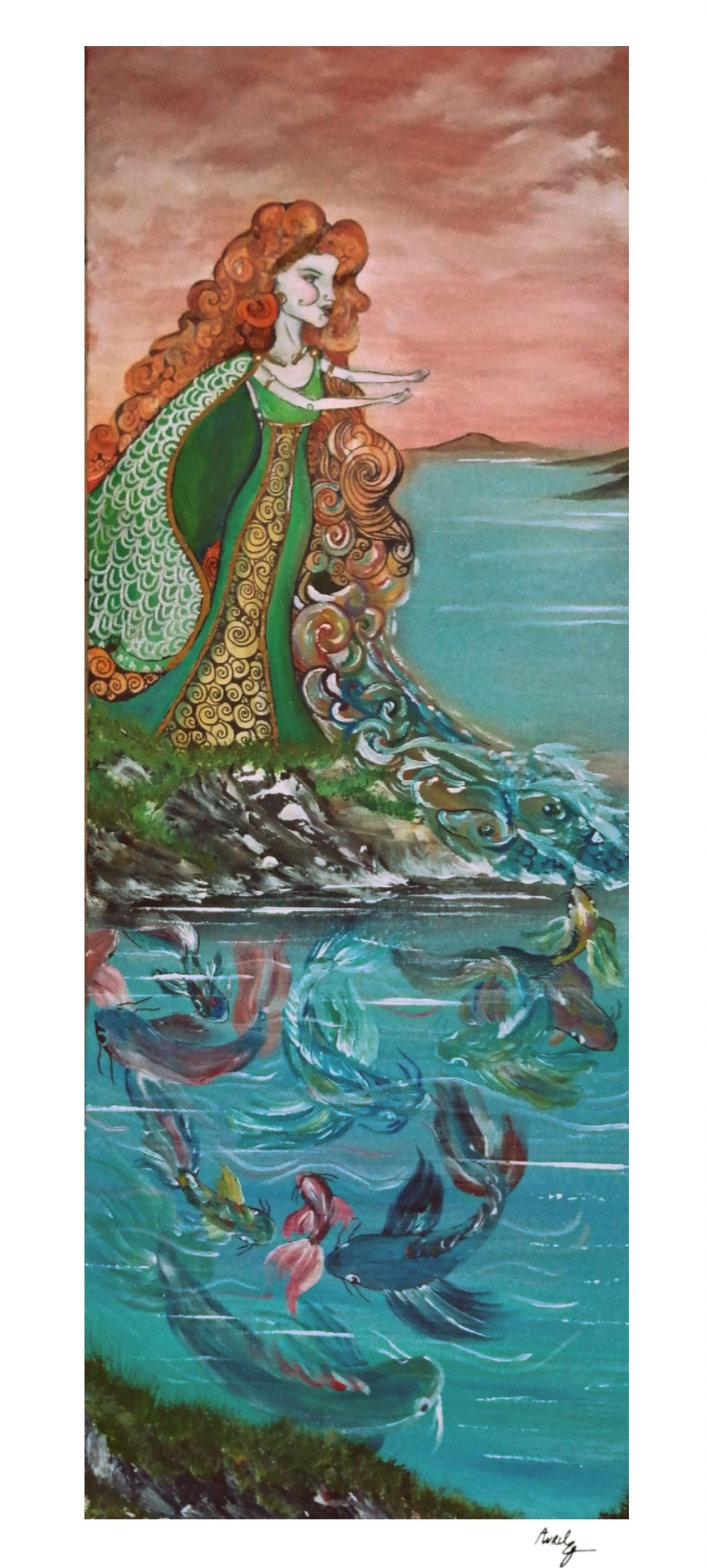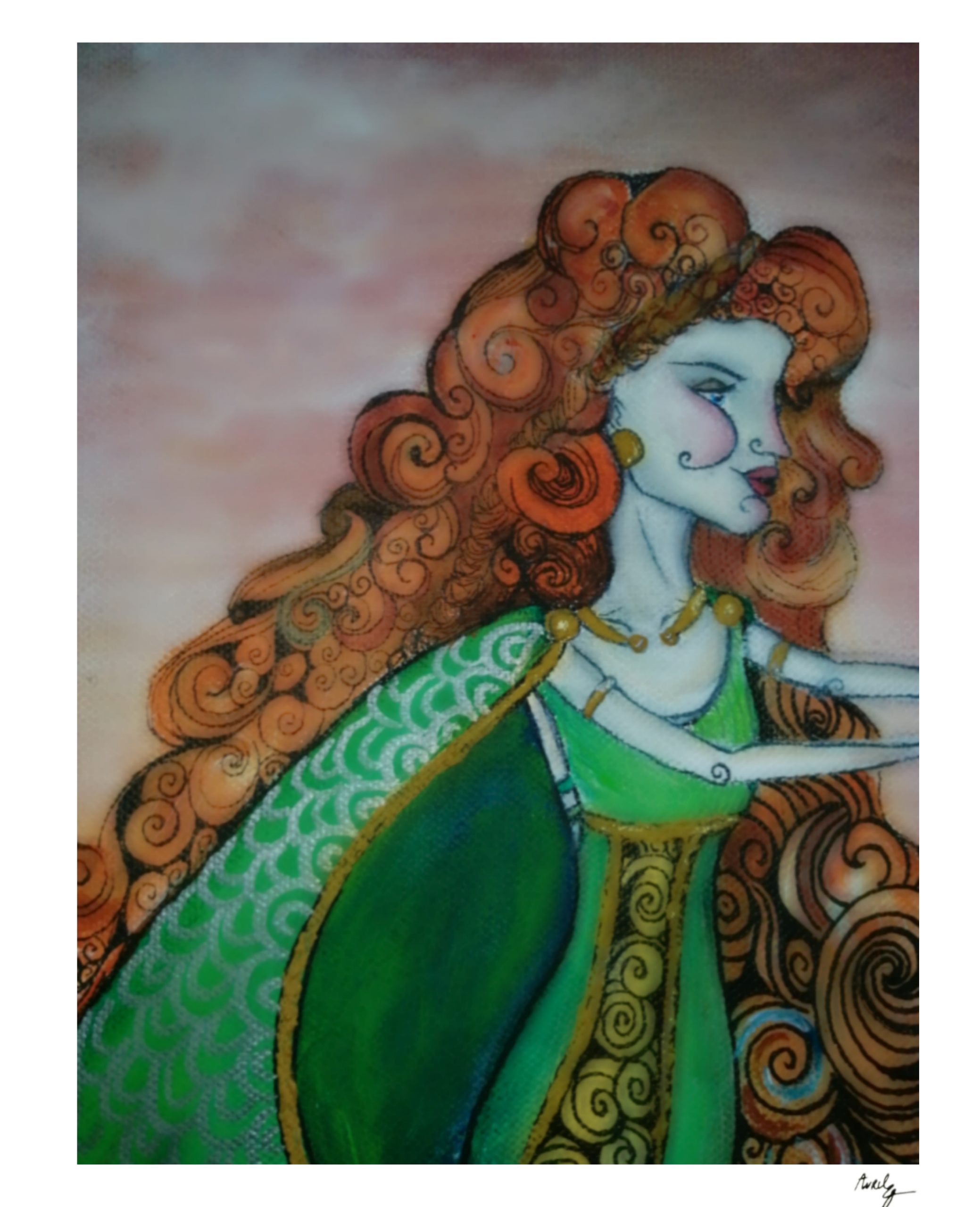 Acrylic painting by Avril Egan (12″x32″ inch pre-stretched deep wedged canvas) . Inspired by the modern retelling of story from storyarchaeology.com.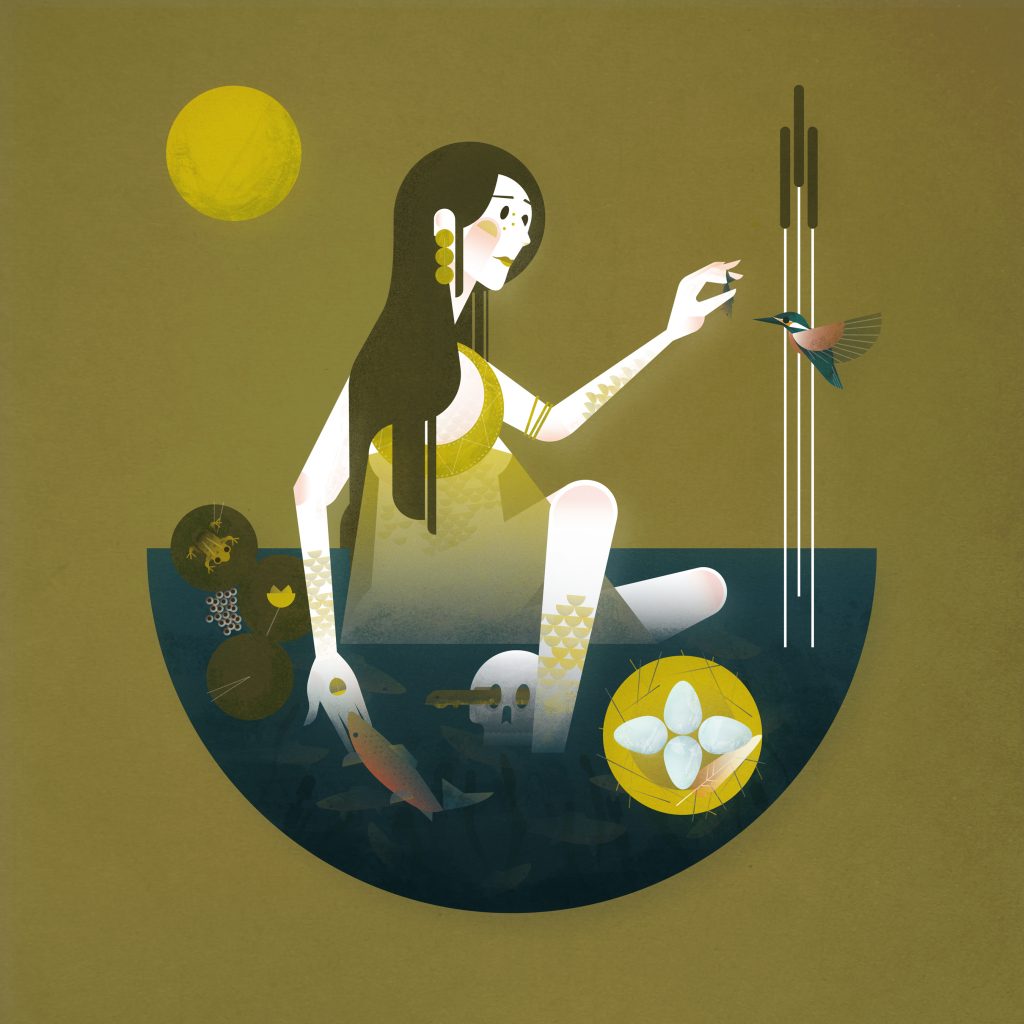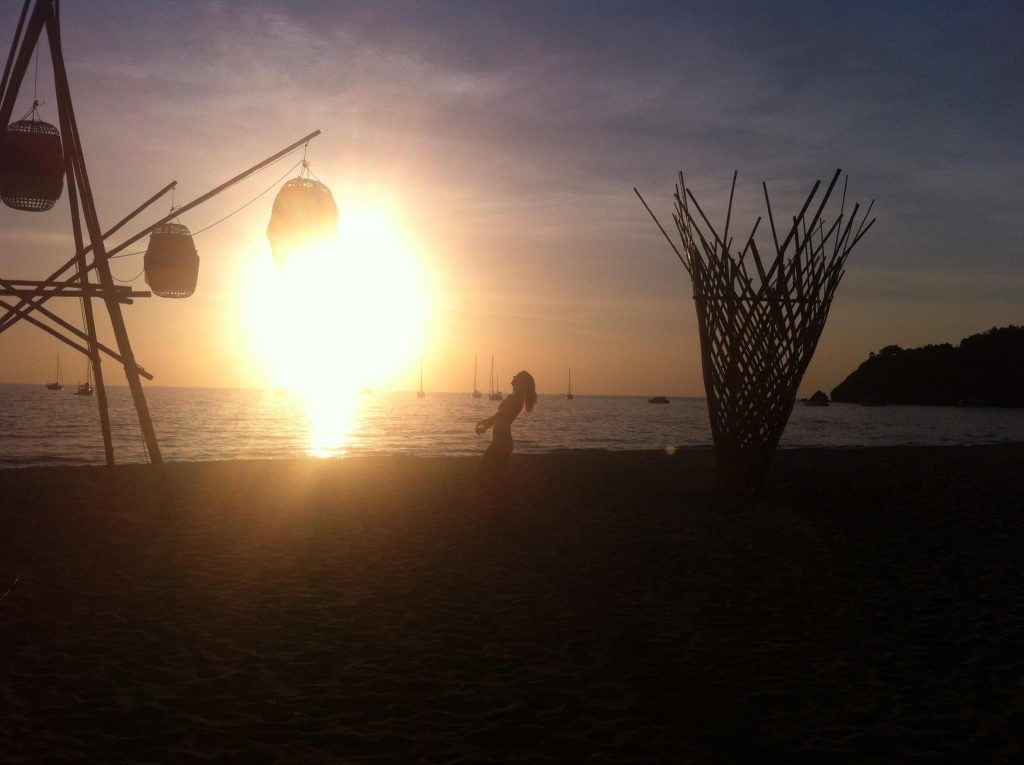 Dance by Bethany Teasdale. "This imagine represents the moment the goddess Sinnan met the waters of wisdom. My dance with intuition and inspiration. The spiritual sustentation of freedom without expectation. The true moment of bliss.
Mr. Big Head. Platitudes on a Plinth.
Poem by Bridie Breen.
The poem refers to the installation of a statue in Athlone purporting to represent the river Shannon. The statue is copied from the Custom House in Dublin and is neo-classical. In the words of the poet: "This ballad type piece takes its inspiration from the battle stance in the age old 'Ballad of Athlone'. The rebel in me was awoken. I actually felt affronted that the River Shannon, known as Sinann or Sionann, always a female entity in Irish mythology has had a male God head installed on her banks in Athlone, in the name of Art. No insult to the sculptor intended. Rather I see it as an unnecessary aberration.. Maybe it will grow on me but I doubt it."
Does any man dream that a Gael can fear?
Rousing words engrained by poet Aubrey De Vere
I picture battle raging at the Bridge of Athlone
hear ballad words sung, in Count John's tenor tones
In the midst of shell shot, defences kept strong
Our Town withstood bombardment by a hellish throng
Timelines may shift, generations do change
We herald back to those losses and gains
There's one thing learned in all ages now past
Some principles are worth defending, until our last gasp.
Eons of marauders and control by colonial hands
we've endured rifts of church and state that divided our land
It's easy to be ground down and tire of the fight
Yet, recent imposition of wrong, will never be right
Be it nature, myth or legend, that binds long held truths
We shelter together, proud of historical roots
River Shannon flows through our veins
Just as Pagan beliefs preceded Christian days
Paths that form mid-liminal spaces
Support spiritual growth blessed by nature's best graces
Abandonment of traditions and stories passed on
degrades and belittles culture, it's undoubtedly wrong
Sweet symbolism of a River Goddess, is
our rich heritage to cherish, not replace or divest.
Rushes and reeds beneath, flow as locks of hair
from stone wall, we look down and imagine her there
She sighs when we sigh and skies grow grey
Reflects our joys and sorrows each given day
Sinann can never be usurped and displaced
Waters, instilled from our beginnings, cannot be erased.
Athlone doesn't need a monstrous Greek head on show
as people traverse the town, to wherever they go
Mindful opinions overridden without care
A ghoulish effigy to be mounted that no one holds dear.
No thumb-sucked salmon of knowledge, to feed these plans
Even imprudent King Pyrrhus, had insight to his badly played hand.
We Irish raise hell when a battle needs to be fought
injustice demands a stance taken, no matter how fraught
It's not a surrender to holds hands up and agree
A mistake has been made, a plain one to see
Custom House mentality has clearly had its day
Platitudes on a plinth will never hold sway