'ÉIRÍ' Évoking Ireland's Resilient female Ícons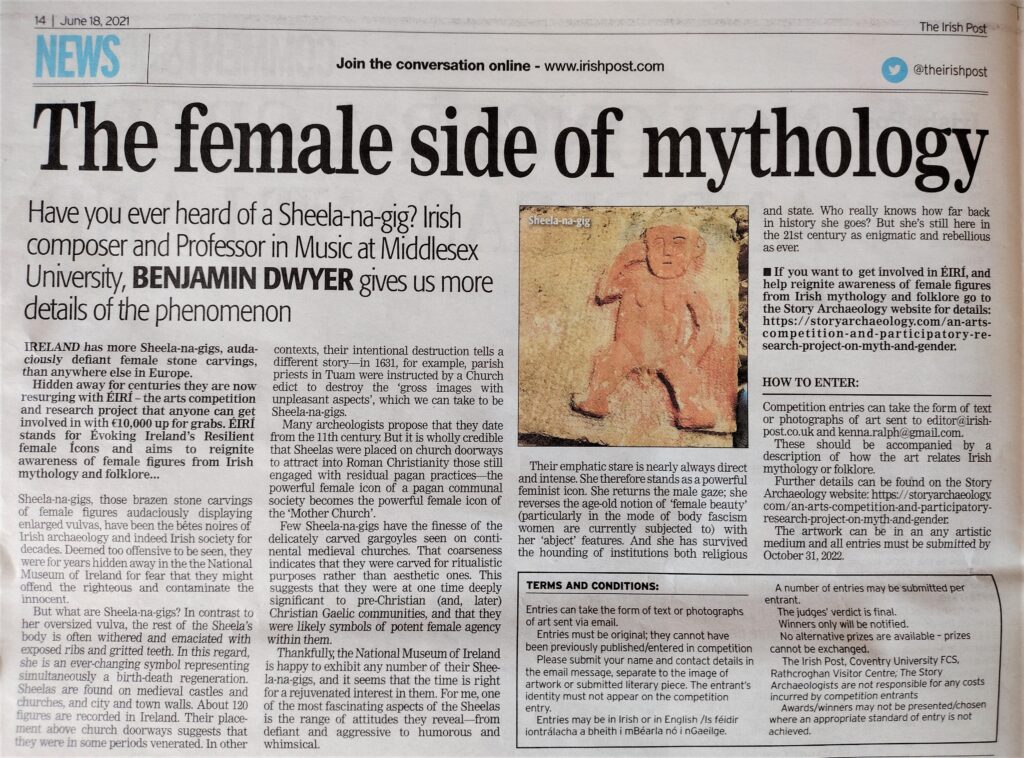 On this page you can access all the published articles friom the Irish post that relate to this competition and researc project, celebrating women in Irish mythology.
July 16th 2022: Myths Meets Maths by Professor Ralph Kenna
September 12th 2022 Nicola Bowes: Celtic Eye Art Group. (Sorry, at present, I do not have the transcript for this.)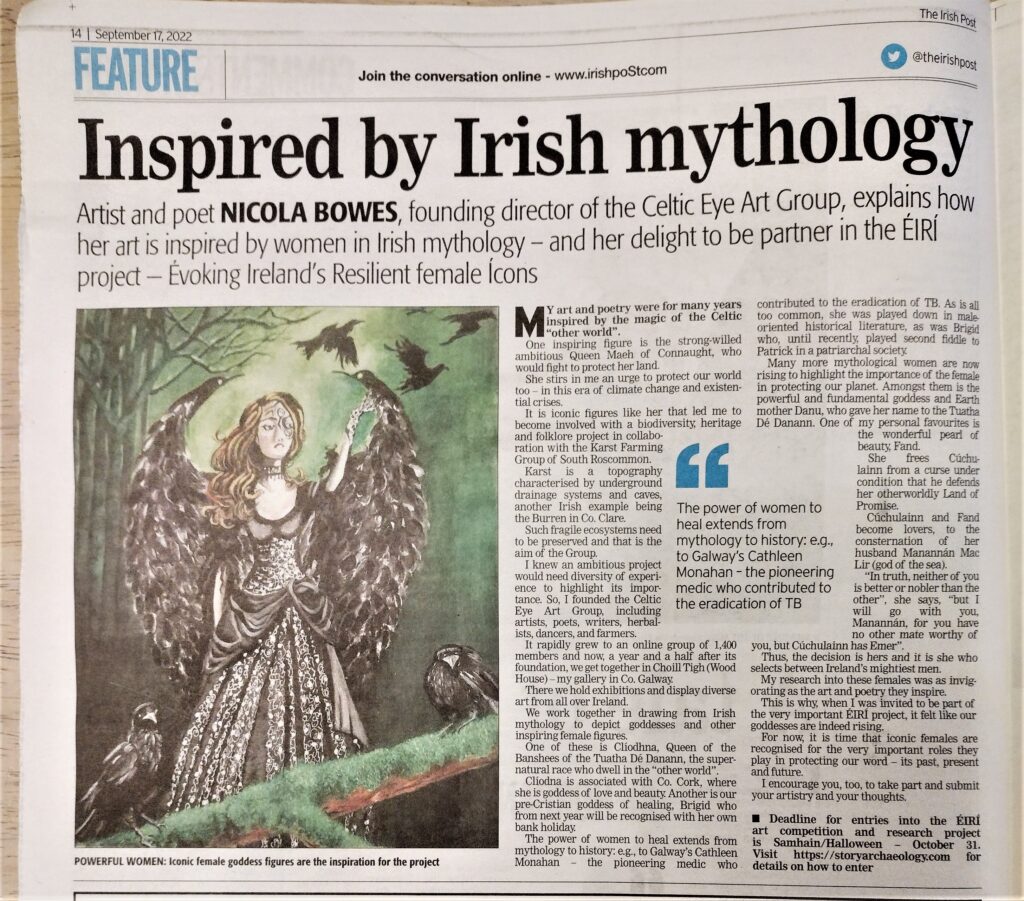 More soon.