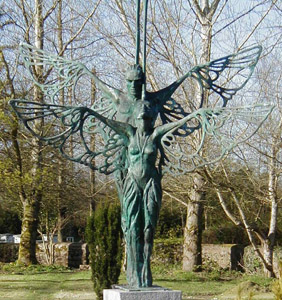 The saga Tocmarc Étaíne, "The Wooing of Étaín", is a complex and engaging tale of love, loss and time twists. We encounter jealous husbands, repudiated wives and bewildering shape-shifting, all stretching over a thousand years.
The Story Archaeologists wander through the first part this magnifigant story, rediscovering old friends and meeting some new, including a very unusual fly.
Don't forget to subscribe to get the latest posts! Related Articles will be posted in the days to come.
Check our Reading List for further reading and resources.
Music: "Tam Lin" by Gian Castello.
Podcast: Play in new window | Download