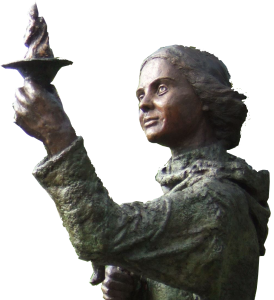 Brigid is the much-loved irish saint of kildare as well a pre-Christian Celtic mythical figure. But what connection is there between the two? Just who is Brigid? Sift through the strata of her story with the Story Archaeologists to uncover some unexpected surprises.
Links to other episodes mentioned within the podcast.
Further Discussion on the Well of Sláine: Airmid Revisited Further discussion on Ethliu: Ethliu Revisited Further discussion on Rúadán and the forge of Goibniu Also mentioned in the episode: Corpse Carrying for Beginners and The Cow and the Time Machine Don't forget to subscribe to get the latest podcasts! By The Story Archaeologists. Music: "Tam Lin" by Gian Castello.
Podcast: Play in new window | Download