Take a look at the short film created to celebrate the project : Roscommon Schools Óenach (Parts 1-3 combined )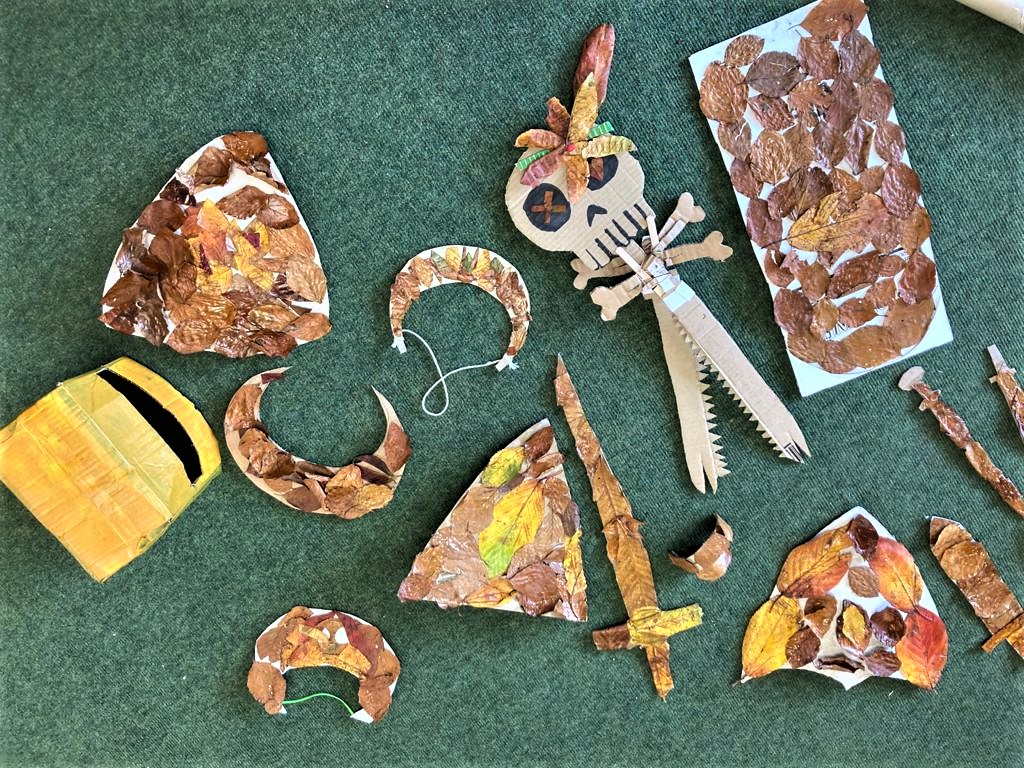 Here are just a few examples of stories and pictures from Scoil na nAingeal Naofa NS, Boyle. They scripted a play, a story as exciting as any of the old Irish stories, designed costumes and decorated props, and performed the play for me over Zoom. It was brilliant!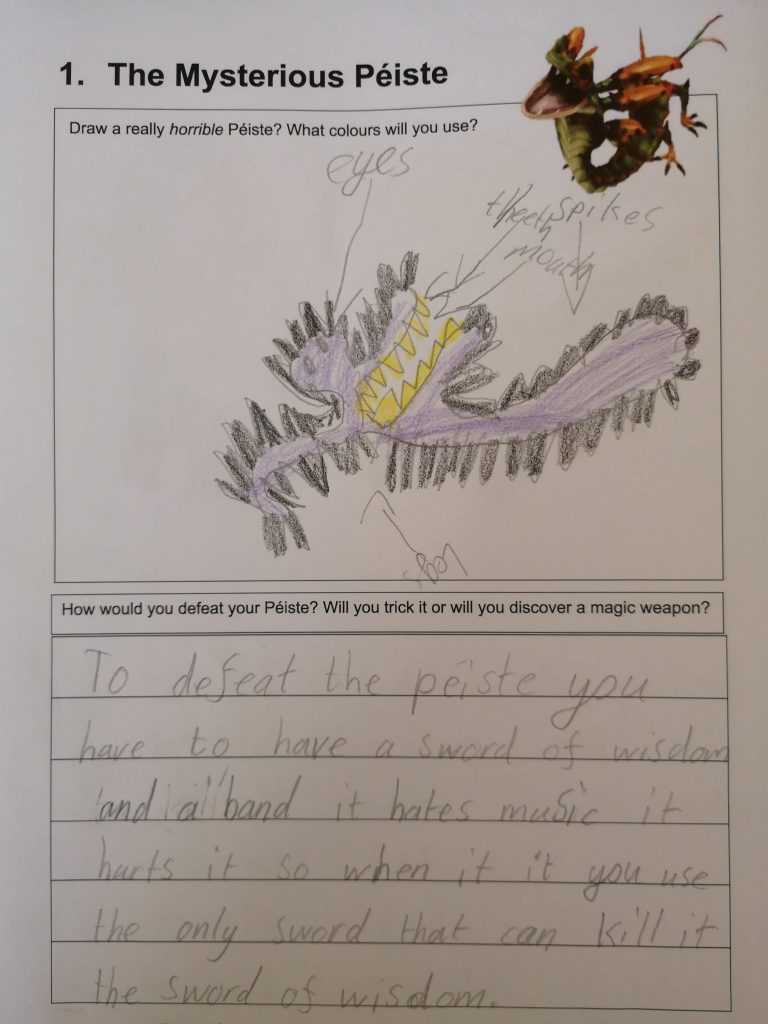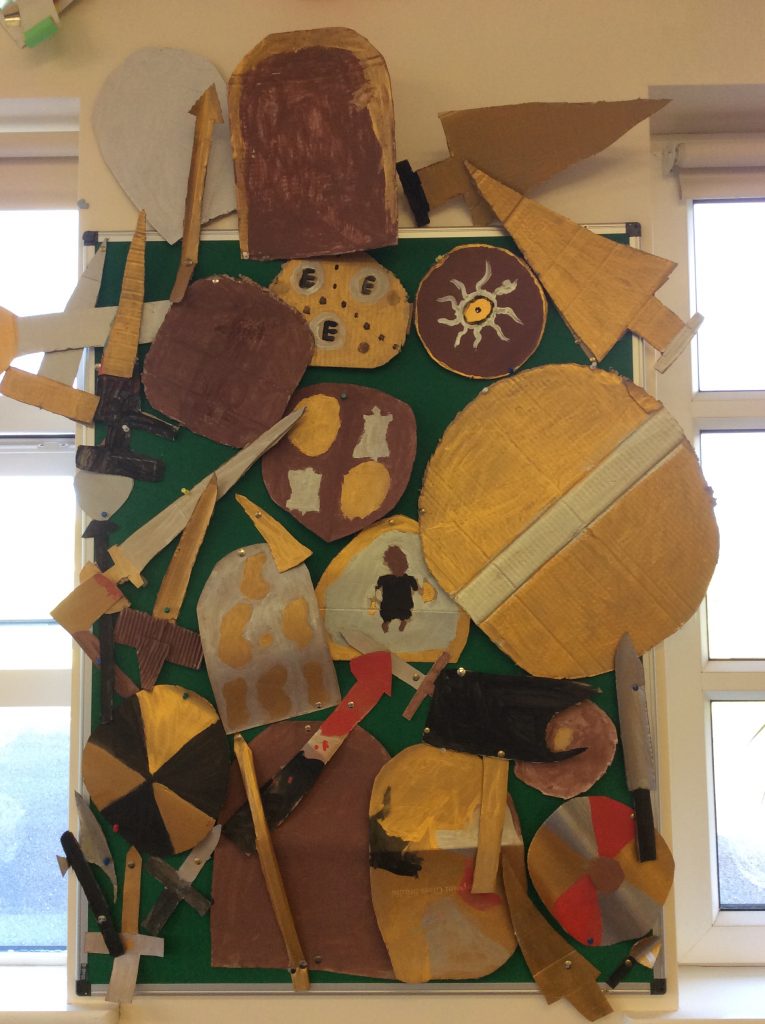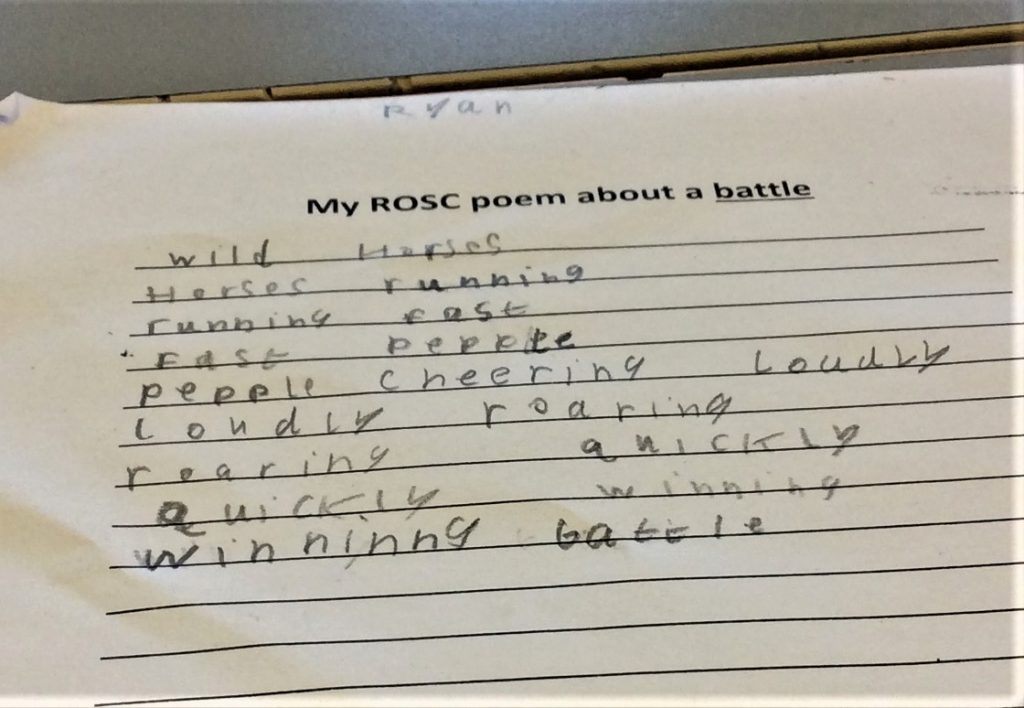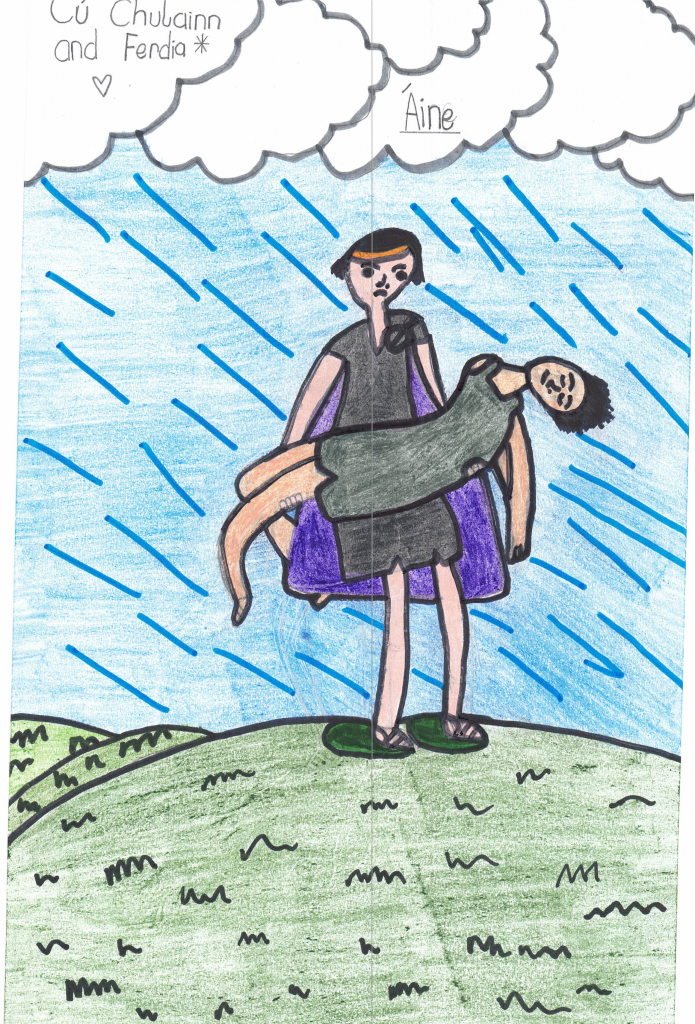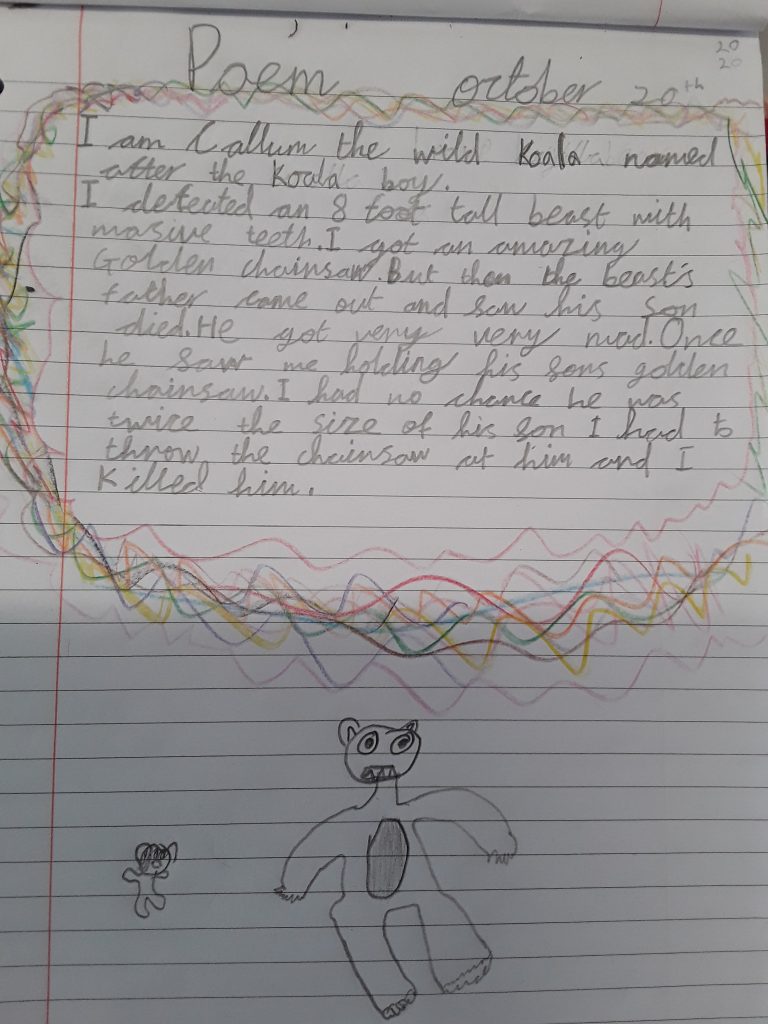 Below are some of the special 'action poems' , simple versions of Rosc style poetry. They tell of chariot racing and battles very effectively. Click on the links to read them.
There is still time for more stories, poetry and designs to be added to the Feasting Hall. I will add a further selection of work to this gallery before long.
Supporting the Project.

The Táin March Festival is supported by the Creative Ireland Programme, an all-of-Government five-year initiative, from 2017 to 2022, which places creativity at the centre of public policy. Further information from creative.ireland.ie and ireland.ie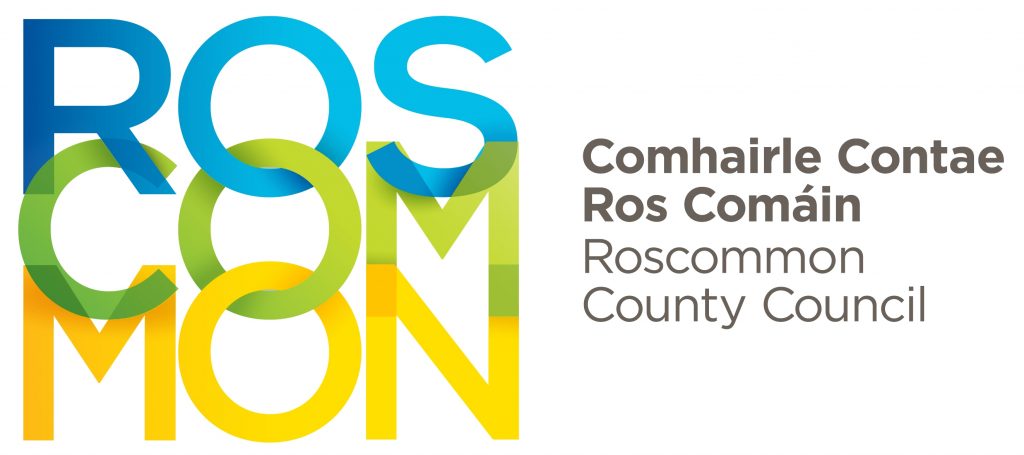 This project is supported by Roscommon County Council as an action of the County Roscommon Heritage Plan 2017-2021 and as part of the annual Táin March Festival https://www.tainmarch.ie/