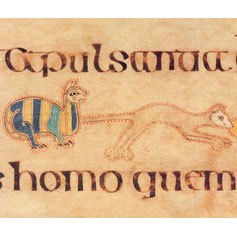 In the aftermath of the Battle of Mag Rath, the Men of Ross endure a harsh sentence: to be set adrift in the Atlantic Ocean. Inspired by this, Snedgus and Mac Ríagla, two of St. Colmcille's monks, decide to try it out for themselves.
Hop aboard with the Story Archaeologists to explore another trench of watery wonders.
Don't forget to subscribe to get the latest posts! Related Articles will be posted in the days to come.
Check our Reading List for further reading and resources.
Music: "Tam Lin" by Gian Castello.
Podcast: Play in new window | Download