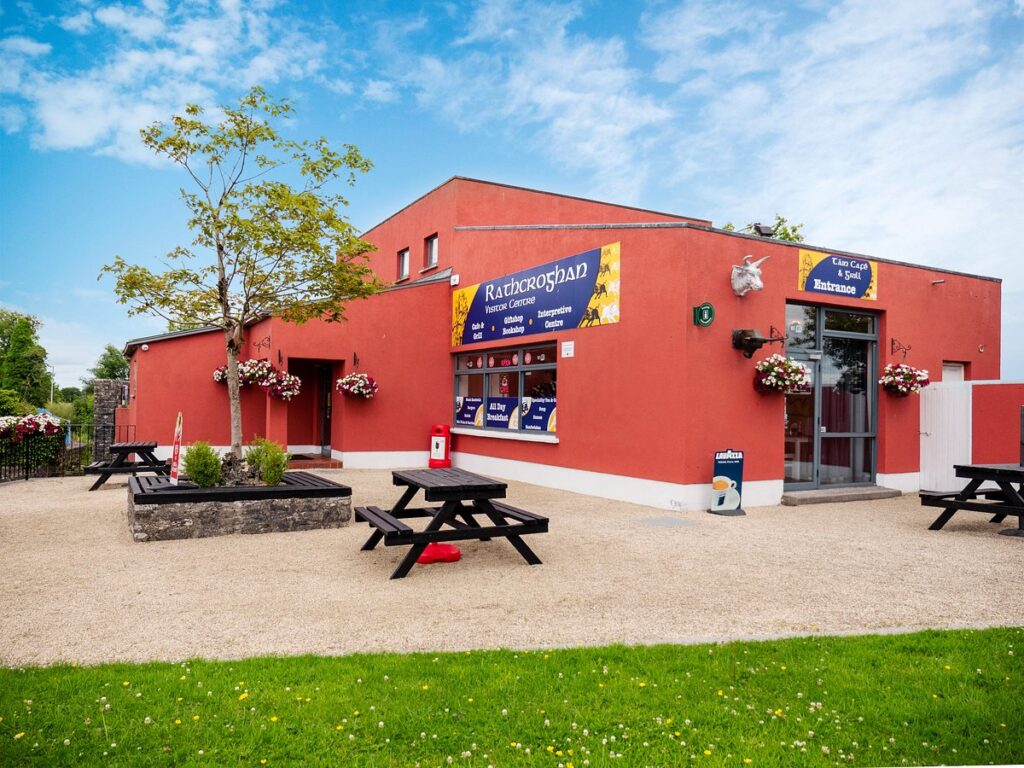 The Conference, in late August 2023. took place at the Rathcroghan Visitor Centre in Roscommon. A number of attendees came from all around the world with many more participating virtually. The event was focussed but well organised and very friendly. A big, and well deserved, 'thank you' to the conference organisers.
There was plenty of time to 'talk mythology'; such a pleasure. The papers and presentations offered over the week were both informative and fascinating in their depth, and scope. It would not be feasible to comment on them all so I will reference only a couple on this page. However, if you are really interested you can sample the programme containing the abstract for each talk through this link.
Daniel Curley discussed his 'Further Investigations into the enigmatic nature of the heroic Connacht warrior Fráoch Mac Fidach Foltruad. ' He had been intending to share this presentation with Mike McCarthy who was, unfortunately, unable to be there. I particularly mention this talk as Daniel and I have been planning a second 'Stories in the Landscape' conversation for some time. In this conversation we will explore the story of Fráoch as well as Daniel and Mike's recent research. Now the conference is completed Daniel may soon have sufficient time to record this conversation.
I also thought that I might also mention a quite different presentation given by Akira Ota and Akiyoshi Maruyama entitled 'Ireland, Okinawa and Japan in migration and creation myths'. They explored parallels, not connections, with early Japanese migration stories and the Leabhar Gabhála. I spent a long time discussing Irish texts with Ota who has translated many texts, directly, from early Irish into Japanese. He spoke little English and was hoping we could converse in Irish, preferably old Irish! This was one of those occasions when I greatly missed Isolde. Now , that would have been an interesting conversation.
Professor Ralph Kenna had planned to speak on the journey of the Sinann story leading to the Arts for Sinann competition and the creation of the ÉIRÍ group. However he was unable to attend owing to illness so I presented my talk on the Meanderings of the Story of Sinann. The background research , and Isolde's translations are all available on Story Archaeology of course, but, as the presentation relates directly to our new paper, in pre-print but awaiting peer review, you can view the full presentation below.
.