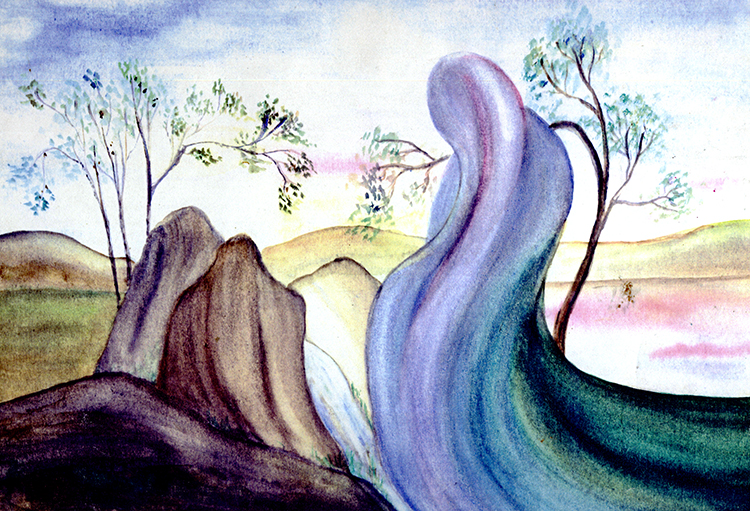 The inspirational figure who gave her name to Ireland longest river
Great News! A new paper on the story of Sinann and the restoration of her story is now available, as a pre-print prior to publication. It is available to read here
The paper has been the work of Professor Ralph Kenna with the support of contributers connected with ÉIRÍ. A full list of contributors is given below.
Ralph Kenna, Chris Thompson, Isolde Ó Brolcháin Carmody, Benjamin Dwyer, Daniel Curley, Mike McCarthy, Nicola Bowes, Pádraig MacCarron, Thierry Platini, Joseph Yose
When local authorities recently selected a neoclassical male "river god head" of colonial origin to represent Ireland's longest river, it was welcomed as "harking back to Irish mythology". The council, local historians and townsfolk were unaware that in Irish mythology the figure associated with the river is a woman — not a man. Her name is Sinann, and she had been written out of Ireland's national iconography after centuries of colonial destruction of Gaelic heritage. When mathematical investigation into Irish mythology brought Sinann's story to the people via local media, reaction was immediate. Street performances in support of Sinann were backed by letters in newspapers and a petition signed by hundreds of people demanding education about their heritage – and respect for women. How did this happen and what is the story behind Sinann, her diminution, and her rising? Here we recount how modern-day mathematics exposed the colonial imposter as stemming from the Ossianic controversy 250 years ago. We also discuss how a Victorian-era translation of her story from the original Irish turned what was an inspirational creation myth into a tale of a disobedient girl seeking knowledge to which she had no entitlement. This flawed narrative entered the public domain — in encyclopaedias, on websites, and even in academic literature. Here we cast off colonial baggage to present a new, more accurate translation of Sinann's story alongside a new interpretation — more amenable to a receptive public seeking enlightenment. Inspired by Sinann's rising, we also use artistic measures to invoke other Irish resilient female icons to rise up and take their rightful place in Irish iconography.