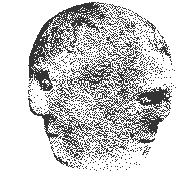 After an exhausting treck around Ireland in pursuit of the Champion's Portion, it's time to sit back and examine the text of Fled Bricrenn as a whole.  There are many questions to be asked; such as who has been pulling our heroes' strings?
Join the Story Archaeologists in their quest to understand this fascinating saga, and attempt to locate it in time as well as space.
Please note: This would originally have been one long episode! Instead of making it "Dindshenchas 6: Fled Bricrenn 3 – Part 2 of 2", we decided to make it a whole new episode!
If you have any technical difficulties downloading or listening to the podcast, please leave a comment below.
Don't forget to subscribe to get the latest posts!  Related Articles will be posted in the days to come.
Check our Reading List for further reading and resources.
Old episodes now available on archive.org.
Music: "Tam Lin" by Gian Castello.
Links for the episode
Podcast: Play in new window | Download