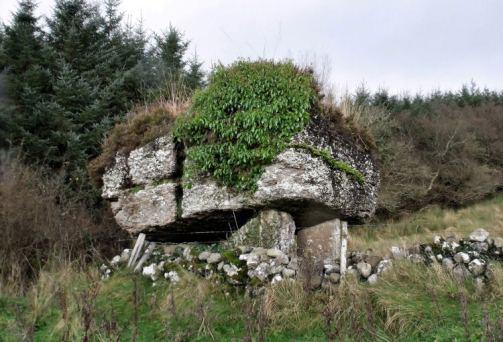 Nuada Láim Argait, the merchant king with the Silver Arm, leads his people in wisdom and strategy for much of the saga of the Second Battle of Moytura.  He is widely regarded as cognate with the British Celtic god Nodens.  So when and how, mythologically speaking, did he come to Ireland?
This first episode of the second series of Acallam na nÉces takes in the opening sections of the text of Cath Maige Tuired, including the coming of the Dé Danann from the northern islands of the world.  It also covers the first battle, the battle of Southern Moytura where Nuada lost his arm, and how Dían Cécht replaced it with  the famous silver one.
Join the Story Archaeologists in Trench 1 of our biggest dig yet!
Don't forget to subscribe to get the latest posts!  Related Articles will be posted in the days to come.
Old episodes now available on archive.org.
Music; "Tam Lin" by Gian Castello.
Podcast: Play in new window | Download