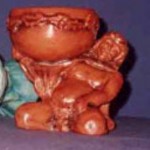 A BIG thank you for supporting Story Archaeology. The podcast is a labour of love and your support helps us to feel that our on-going work is appreciated.
Your donations are very important to us, especially for Isolde.
As many of you know, Isolde has health issues that can make research slow and complicated. She has very limited vision, which explains the engaging guide dogs. The current one is a lively black lab named Ari. She is also largely confined to a wheelchair with a condition that leaves her painfully fatigued.
Your donations are providing money for research aids that are allowing her to continue her painstaking work. recently, thanks to our many supporters, she has been able to purchase some especially designed software to help her scan and read books not available in a digital format.
A braille viewer is still on the wish list.