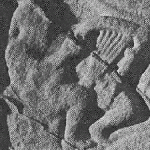 Join Chris Thompson as she takes a story-teller's view of the old Irish stories. Who told them and why were they so memorable.   In this audio article, Chris celebrates the old stories and explores the challenges in telling them today.
For those who have asked me for ideas and advice on story telling generally, I am going to be devoting a section of my upcoming Patreon site 'Sinann's Well' to this subject.
References and Links
Oral Tradition Theory
While there are a great many experts who can illuminate this eclectic discipline. I have found the writing of John Miles Foley comprehensive and enjoyably helpful. I also appreciate the manner in which he takes account of the revitalizing effect of the internet on oral story telling. Professor Foley was the founder of the academic journal Oral Tradition and the Center for Studies in Oral Tradition at the University of Missouri, where he was Curators' Professor of Classical Studies and English .
I have added a link to the UK Amazon page listing a few a selection of his works but they tend to be somewhat difficult to find. Our American listeners, I suspect, would have less of a problem. His books do offer a comprehensive and modern approach to Oral Tradition Theory.
For those of you who enjoy audio books.I would highly recommend, The Modern Scholar: Singers and Tales: Oral Tradition and the Roots of Literature By: Professor Michael D. C. Drout.
Miichael Drout, who studied under Professor Foley, Professor of English and Director of the Center for the Study of the Medieval at . He is an author and specialising in Anglo Saxon, medieval literature, fantasy and science fiction.
This is an enjoyable and easy-to-follow introduction to the history and development of Oral Tradition Theory and offers a fascinating insight into how story telling functions within diverse societies. I listen to the book over and over again, just because I enjoy it. It is not too long, either.
Other links
The Ark before Noah by Irving Finkel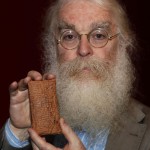 Nothing to do with Oral Tradition theory, or, indeed, with the early Irish tales, I am still going to recommend this book in connection with the current topic. This tells how a story, now known, only from the careful translation of long-lost Cuneiform clay tablets, has continued to retain so much information,. Irving Finkel, does not just plot the meandering, ever changing and adapting, course of a story, still known and loved today, but he throws a fascinating light on the world where this story may have been first told. He even identifies performative elements, still recognisable.
I love this book.
Music: The Wandering Harper by Gian Costello
Podcast: Play in new window | Download