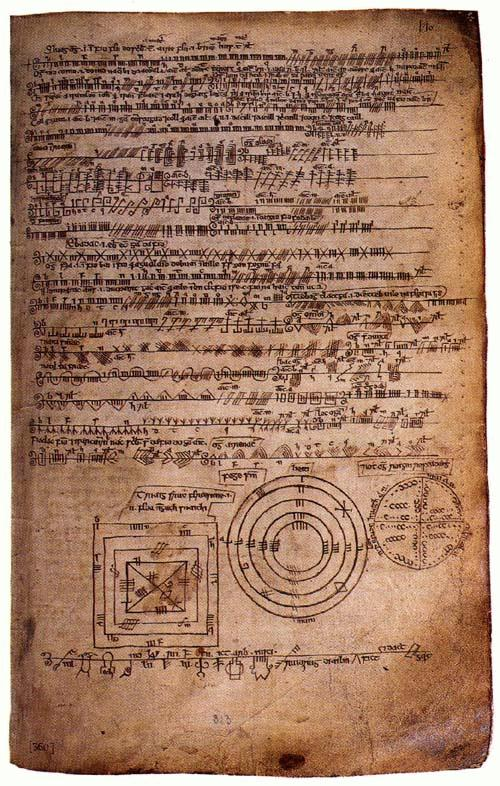 An Acallam na nÉces Special
Many people are familiar with the "Tree Alphabet" or even "Tree Calendar" derived from the ancient Irish Ogham script. But is this barking up the wrong tree? Is this really what Ogham was created for?
Peel back the compacted layers of 19th century romanticism and Medieval reconstruction with the Story Archaeologists.
Don't forget to subscribe to get the latest podcasts!
Music: "Tam Lin" by Gian Castello.
Our Tree Circle – Some Pictures
The tree circle was begun in 1992. The original concept was to place a tree in the centre of each "month" with a second corresponding tree at the start of the period, just outside the circle so as to give the circle depth.
However, the trees are now mature and are real trees not just a written glyph. It is a garden full of living trees. Different species grow at varying rates, and some individual trees do better than others. Some are happier with the environment than others. For instance, one of the birches was attacked by sheep when it was young, and was ringed. Although it is healthy, it will never grow to be a tall tree.
Then, rowans do not like our soil. The two rowans in the circle were hard to establish, and are the only rowans growing on the land; although there are many on the higher land not far away.
Some trees live much longer than others. The oak and yew, for example, will far outlive the alder.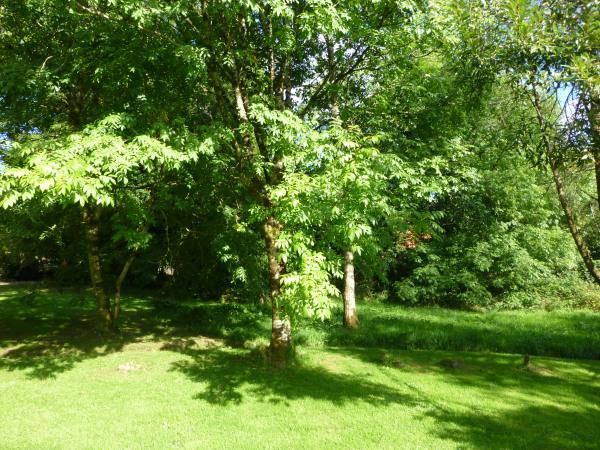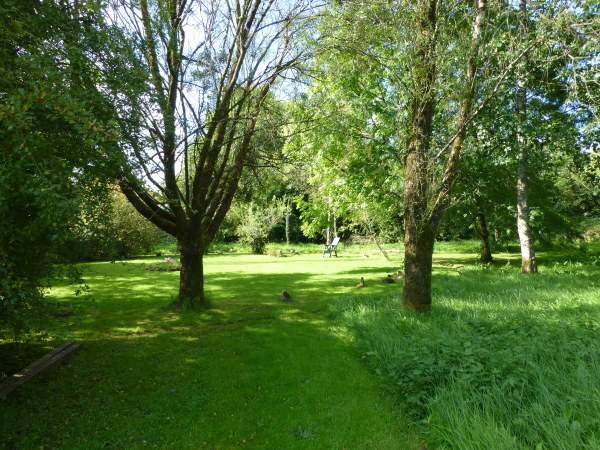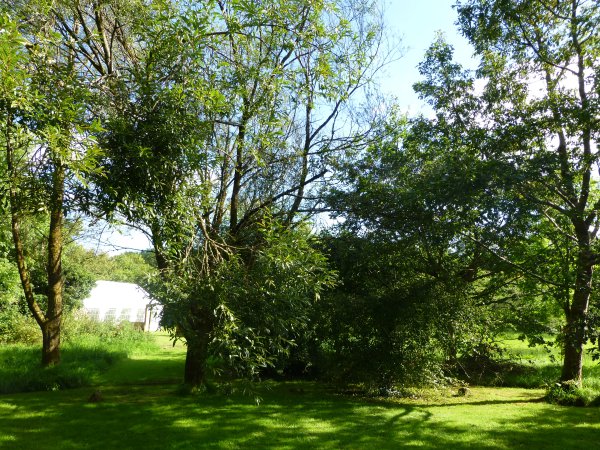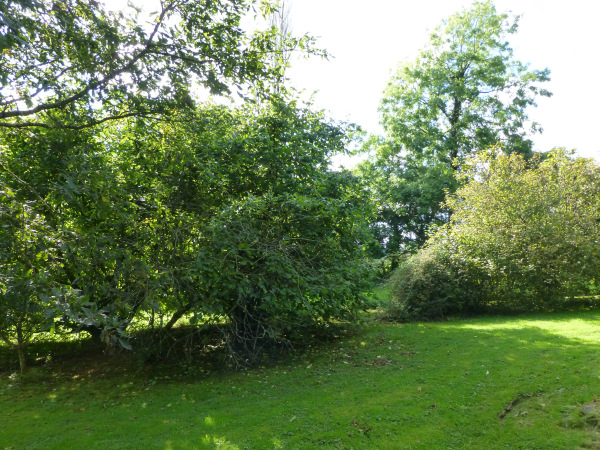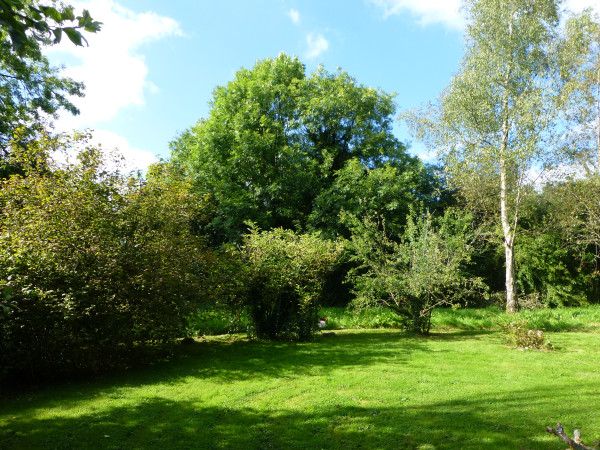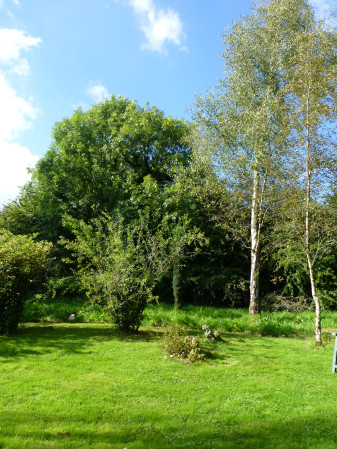 This may have been an long term experiment in Story Archaeology and it has many uses and applications but it is. above all, a garden.
Podcast: Play in new window | Download