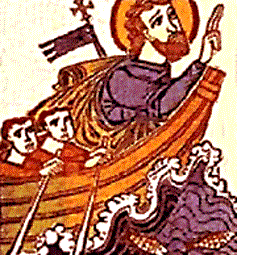 In our third and final episode on the lost hero, Mongán, we piece together some intriguing potsherds. What has the son of Manannán to say to Saint Colm Cille? What happened when he had his "Frenzy"? Can we re-construct his death-tale, Aided Mongáin?
Join the Story Archaeologists as they look for edges and corners in this poetic jigsaw.
Don't forget to subscribe to get the latest posts! Related Articles will be posted in the days to come…
Story Archaeology is run on a voluntary not-for-profit basis. If you can afford a donation towards our running costs, we would be very grateful. The "Donate" button is on the right-hand-side of each page, or e-mail us for other ways to support our work.
Check our Reading List for further reading and resources.
Music: "Tam Lin" by Gian Castello
Podcast: Play in new window | Download