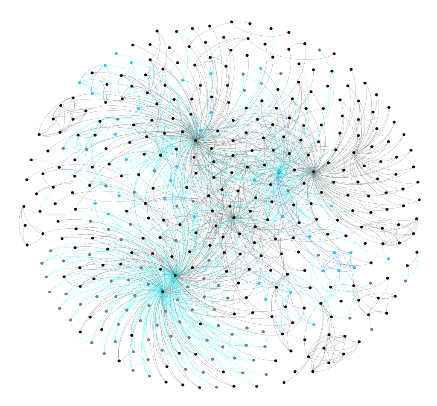 Evoking Ireland's Resilient Female Icons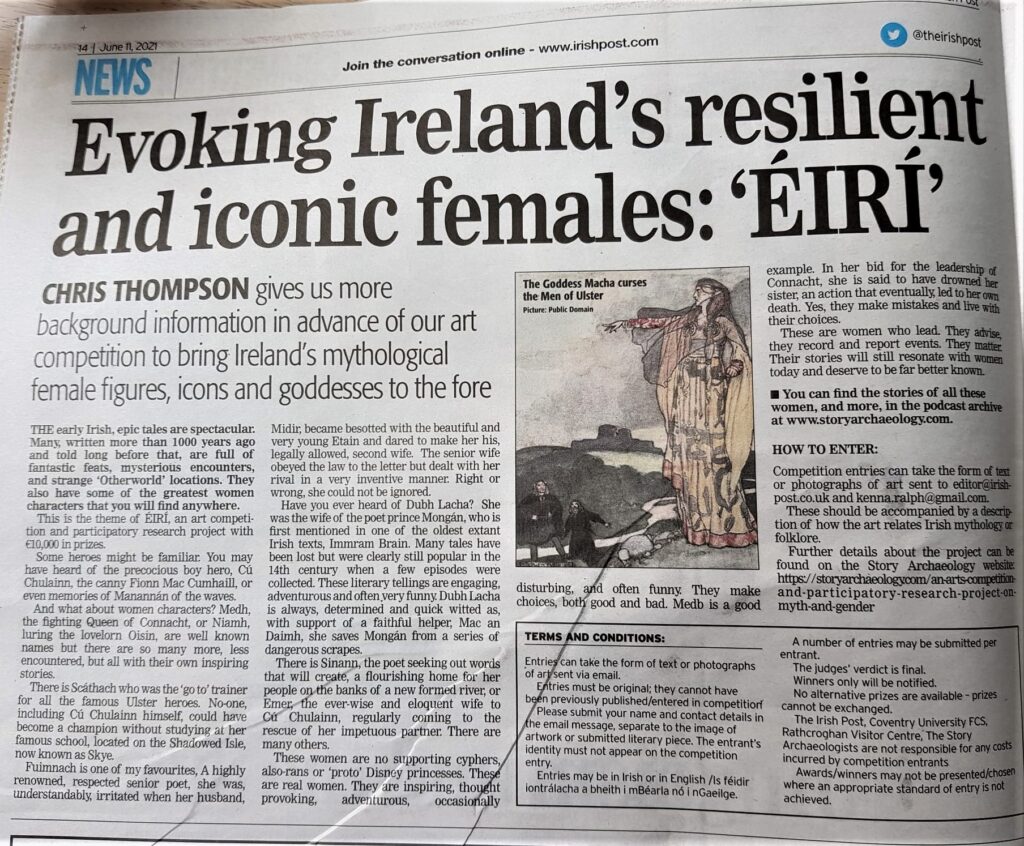 And.. to make it easier I have included the text below.
The early Irish, epic tales are spectacular. Many, written more than 1000 years ago and told long before that, are full of fantastic feats, mysterious encounters, and strange 'Otherworld' locations. They also have some of the greatest women characters that you will find anywhere.
Some heroes might be familiar. You may have heard of the precocious boy hero, Cú Chulainn, the canny Fionn Mac Cumhaill, or even memories of Manannán of the waves.
And what about women characters? Medh, the fighting Queen of Connacht, or Niamh, luring the lovelorn Oisin, are well known names but there are so many more, less encountered, but all with their own inspiring stories.
There is Scáthach who was the 'go to' trainer for all the famous Ulster heroes. No-one, including Cú Chulainn himself, could have become a champion without studying at her famous school, located on the Shadowed Isle, now known as Skye.
Fuimnach is one of my favourites, A highly renowned, respected senior poet, she was, understandably, irritated when her husband, Midir, became besotted with the beautiful and very young Etain and dared to make her his, legally allowed, second wife. The senior wife obeyed the law to the letter but dealt with her rival in a very inventive manner. Right or wrong, she could not be ignored.
Have you ever heard of Dubh Lacha? She was the wife of the poet prince Mongán, who is first mentioned in one of the oldest extant Irish texts, Immram Brain. Many tales have been lost but were clearly still popular in the 14th century when a few episodes were collected. These literary tellings are engaging, adventurous and often very funny. Dubh Lacha is always, determined and quick witted as, with support of a faithful helper, Mac an Daimh, she saves Mongán from a series of dangerous scrapes.
There is Sinann, the poet seeking out words that will create, a flourishing home for her people on the banks of a new formed river, or Emer, the ever-wise and eloquent wife to Cú Chulainn, regularly coming to the rescue of her impetuous partner. There are many others.
These women are no supporting cyphers, also-rans or 'proto' Disney princesses. These are real women. They are inspiring, thought provoking, adventurous, occasionally disturbing, and often funny. They make choices, both good and bad. Medb is a good example. In her bid for the leadership of Connacht, she is said to have drowned her sister, an action that eventually, led to her own death. Yes, they make mistakes and live with their choices.
These are women who lead. They advise, they record and report events. They matter. Their stories will still resonate with women today and deserve to be far better known.
Chris
View all of the ÉIRÍ Competition articles from the Irish Post