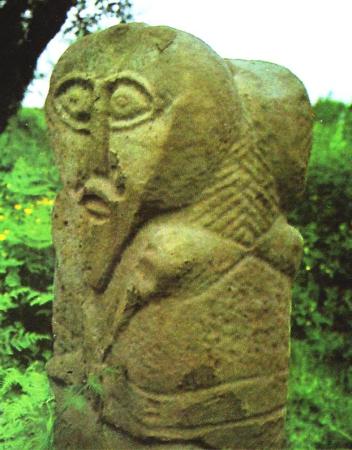 In the final episode of Fled Bricrenn, our heroes head deep into the Otherworld, a.k.a. Kerry. They enter the mysterious revolving fort of Cú Roí Mac Daire, culminating in the iconic beheading game.
Join the Story Archaeologists as they take an axe to the Gordian Knot of this magnificent, though bewildering, saga.
Please note: This would originally have been one long episode! This episode is marked as "Part 1 of 2", which covers the rest of the text., but instead of "Part 2 of 2", there will be a new episode, entitled Dindshenchas 7: Fled Bricrenn 4 – A Head to Head Discussion.
If you have any technical difficulties downloading or listening to the podcast, please leave a comment below.
Don't forget to subscribe to get the latest posts!  Related Articles will be posted in the days to come.
Check our Reading List for further reading and resources.
Old episodes now available on archive.org.
Music: "Tam Lin" by Gian Castello.
Links for the episode
Podcast: Play in new window | Download