The story of "The Wooing of Étaín" is primarily set in two locations, that of the Brú na Bóinnein County Meath and Bri Leith in County Longford. Both are of great mythological importance, yet the Brú na Bóinne (Newgrange) is, of course, a World Heritage site  and Bri Leith (Ardagh Hill)  is little known.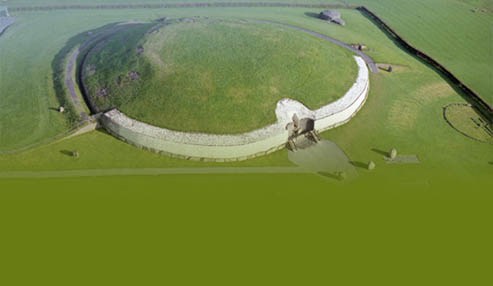 This is hardly surprising. The Boyne Valley complex is a rich assemblage of Neolithic chambered cairns, mounds, enclosures and passage graves, some dated as early as 3500 BCE.  Newgrange, in particular, is well known for its famous light-box, allowing the sun's rays to penetrate the interior of the cairn at first light over the winter solstice period.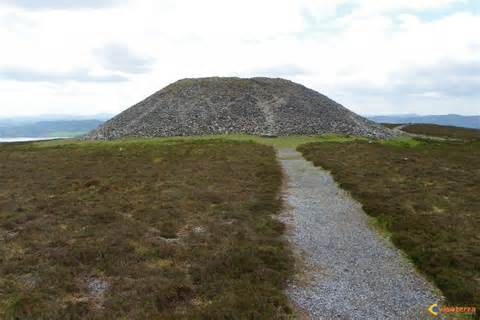 Newgrange was excavated and restored by Professor Michael J O'Kelly between 1962 and 1975.
A wealth of information concerning this site is readily available. Below are a few links to informative pages. http://www.mythicalireland.com/ancientsites/brughmap.html http://www.newgrangeireland.com/ http://www.knowth.com/newgrange.htm http://irisharchaeology.ie/2011/12/newgrange-and-the-winter-solstice/ Newgrange – Archaeology, Art and Legend by Michael J. O'Kelly and Claire O'Kelly. http://www.knowth.eu/newgrange-book.htm  – An account of the major excavation of Newgrange which was carried out by Professor Michael J. O'Kelly between 1962 and 1975. By comparison, Ardagh Hill seems less significant. A local website, http://www.parishardaghmoydow.com/history.html gives the following description of the hill:
Bri Leith is identified as the prime location of the greatest Irish hero tales – the 'Wooing of Étaín'. The more modern name Sliabh gCalraighe, means the hill of Calraighe – an ancient people who dwelt in the district at the dawn of history. Ancient tales, imaginary or not, indicate that Bri Leith was a place of renown.
The site goes on to discuss the village of Ardagh's, not inconsiderable place in early Christian history. The pretty village has a heritage Centre and a beautiful sculpture of Etain and Midir, designed by Isolde's late uncle, Éamonn O'Doherty.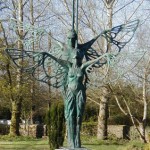 The nearby hill, known locally on plains of Longford, as Ardagh Mountain, has no standing remains or excavated archaeological sites, as far as I am aware.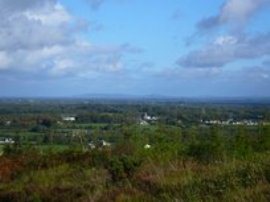 However, Its pairing with the Brú na Bóinne in this tale of Etain and Midir clearly indicates that this was once indeed "a place of great renown".