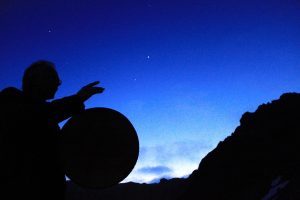 I have been meaning to put up a post recommending the musician whose composition 'The Tamlin Jig' has opened and closed Story Archaeology posts since the beginning. Isolde and I met Gian living in Drumshanbo, a few km from us,  about the time we were first setting up the podcast. We were impressed with his music and delighted when he gave us permission to use selectios on the podcast.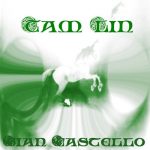 It is about time I created a post specifically about his work.  Tamlin's Jig is taken from the album Secret Kingdoms: but his other albums, including Taliesin and Merlin are well worth a listen as well. All of these can be sampled,  purchased and downloaded from https://giancastello.bandcamp.com/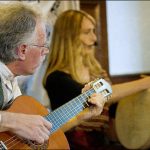 About Gian
Gian Castello studied Irish flute with various Irish teachers (John Lee, Donegal, and legendary Micho Russell, Clare).
He has produced four concept albums ("Merlin the Enchanter", "Taliesin", "The Secret Kingdoms", "Rama, the primordial Druid"), one CD ("The Stone in the Field") with the English harper Steve Haggerty and "To Drive the Cold Winter Away", Italian/Irish production.