Bricriu's Feast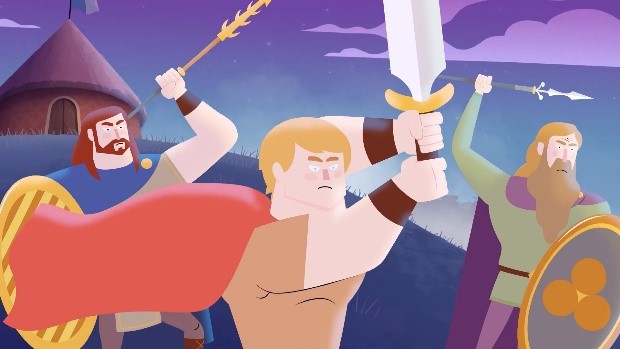 his story has everything It has a king who gets someone else to solve his own problems. It has warriors who are determined to have adventures and show off to the MAX,
It has giants, water monsters, fearsome cats from an Otherworld cave and more.
There is also a VERY BIG AXE! The story comes from a very old story called Fled Bricrenn. I haven't told it all but I have included all the best bits!
Because it is a very long story I have divided it into four parts, each around fifteen minutes long. It is great fun and quite an adventure. The full story is most suitable for the 9 to 13 year old range.
Part 1.
Part 2
Part 3:
Part 4
Watch the animation, part of the Bricriu story. story, The Cats of Cruachan. (suitible for all age groups).
Return to the main links page for more audio and video story choices.

Podcast: Play in new window | Download
Subscribe: Apple Podcasts | RSS | More