Another recent paper by Daniel Curley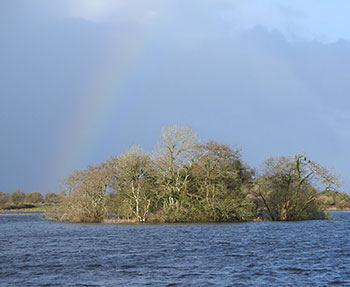 As I posted a link to the Tain bo Fraich paper published By Ralph Kenna with Daniel and Mike , I thought I might mention another of Daniel's recent papers.
This paper examines a range of sources to consider the place held by the former lake of Lough Croan, Co. Roscommon, in the later medieval Ó Cellaig (O'Kelly) lordship of Uí Maine. The paper argues for the lake as a location of high importance in the medieval past. The research suggests that it served as a caput or cenn áit of the Uí Chellaig within the medieval trícha cét of Tír Maine, which for much of the later medieval period was the patrimony of these eastern Connacht lords.