Inis Clothrann
Inis Clothrann is  the  largest of the islands in Lough Ree on the River Shannon, in County Longford.  Inis Clothrann is also known as "Quaker Island"  or even the "Island of the Seven Churches".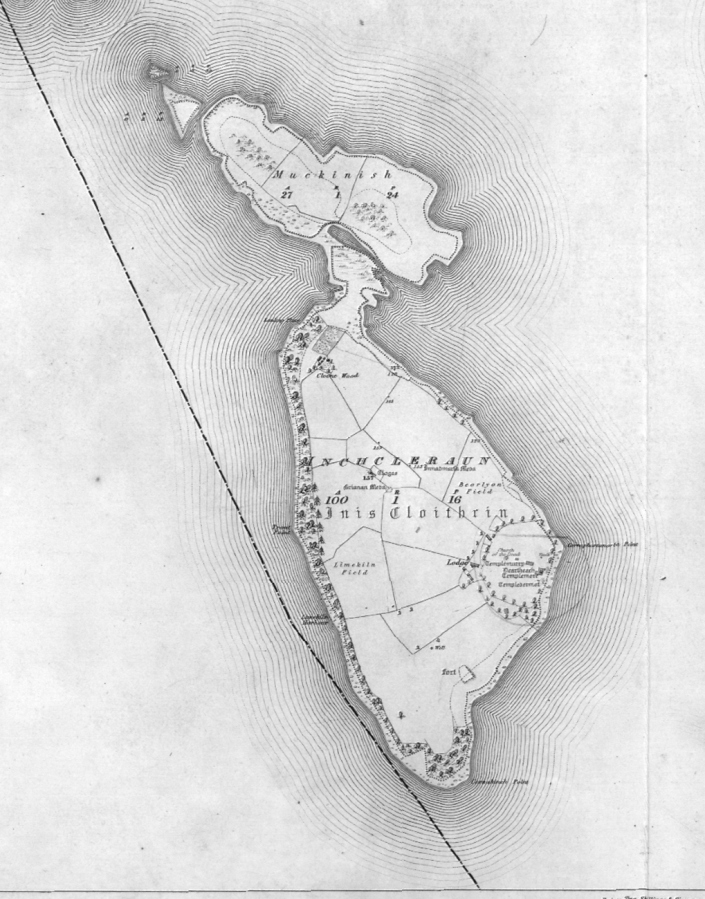 This map, from the six inch Ordnance Survey maps of Ireland completed in 1846, shows several important features of the island, including the Griannán Meidhbhe , "Medb's Bower", and Innod Marfe Meidhbhe, the "Site of the Death of Medb".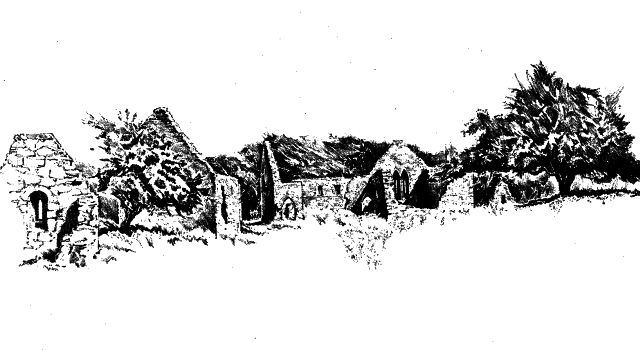 Clearly marked is the area known as "The Moat". This area, with its boundary ditches, includes six of the seven churches that make up the monastery founded  by St Diarmuid around 540 CE. The seventh church, the "Dying Church", lies outside the boundary ditch.
Burials on the island are regularly referenced in "The Annals of the Four Masters".  The following is a typical example:
Tipraide O'Breen, Coarb of St. Coman, who was learned in theology, history, and law, died on the island of Inis Clothrann, on his pilgrimage.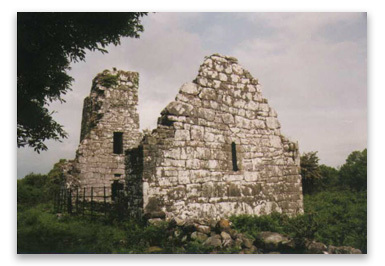 The monastery was dissolved in the sixteenth century.
To find the full text of the articles on Inis Clothrann referred to during the podcast episode, follow this link to www.askaboutireland.ie:
http://www.askaboutireland.ie/reading-room/environment-geography/physical-landscape/historical-features-of-co/islands/quakers-island-(or-iniscl/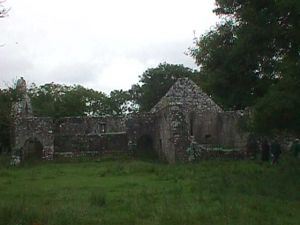 Knocknarea
Not far from the town of Sligo is a dramatic hill known as Knocknarea. This striking hill, 327-metres high, nestles between the bays of  Sligo and Ballysadare. It is topped by a huge mound, most likely a neolithic burial mound.
However, legend holds that Medb was not laid to rest in Crúachán, or even on Inis Clothrann, but here, on the summit of  Knocknarea. The legend maintains that she was buried, standing upright  and fully armed, facing her Ulster opponents.
Curiously, the name "Knocknarea" comes from the Irish Cnoc na Ríabh, "Hill of the Stripes".  Other sources deem the origin of this name "obscure". But Clothru's son was Lugaid Ríab nDerg, "Lugaid of the Red Stripes".  Did Medb steal more from Clothru than the sovereignty of Connaught?
This magnificent cairn has never been excavated.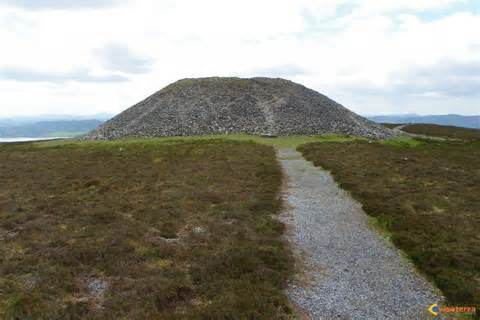 June '13