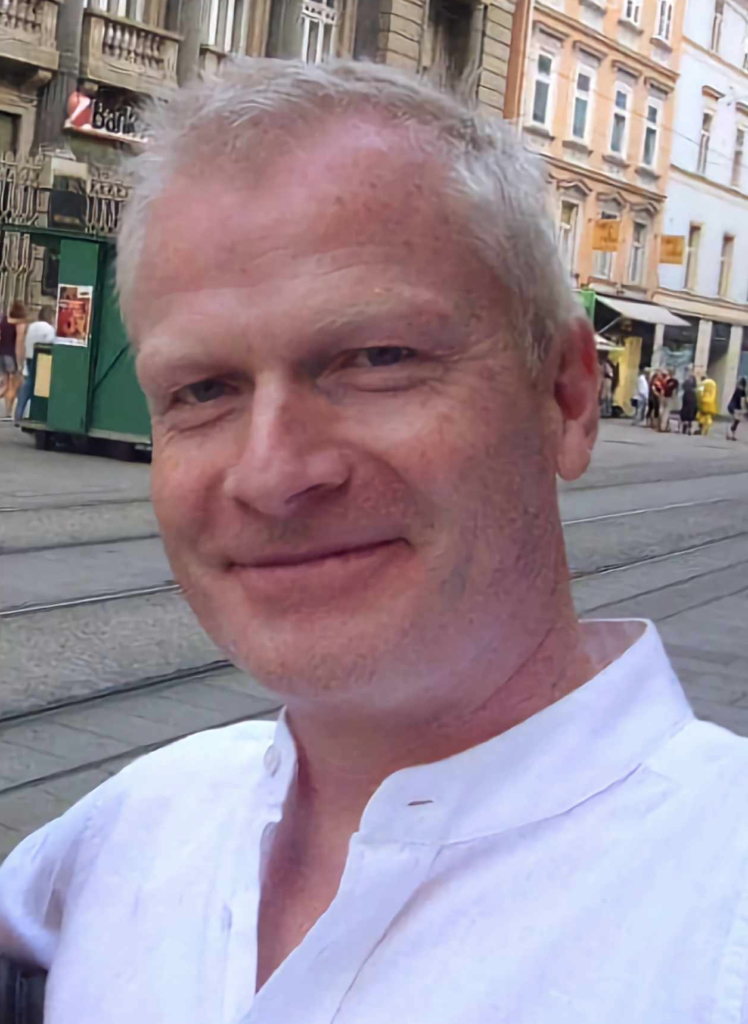 As many friends of Story Archaeology will now have heard, Professor Ralph Kenna passed away and left the world we know, last Thursday. I received the sad news from his wife, Claire, last Friday. It is so very sad that it has taken me a few days to feel ready to write this post. I will stay in touch with Claire, and have sent her my deepest condolences but if any of you wish to leave a message of sympathy below I will willingly forward it on to his family. You can also send messages of sympathy through the link below.
It feels as though Ralph has been a friend and colleague for years, but in fact, he first contacted me in early 2020. The impact he has had on me, and the work of Story Archaeology. in that time. is considerable. He now leaves a creative, imaginative, enthusiastic 'Ralph-shaped-space' but in his support for Irish Mythology through the 'Art for Sinann' competition and the on-going ÉIRÍ project, he has passed us an important legacy.
I am certainly not, in any way, qualified to speak to his work as a statistical physicist. I clearly recall his patience in our first, quite lengthy, online conversation, as he tried to explain the processes that lead to his ground-breaking paper Maths Meets Myths: Quantitative Approaches to Ancient Narratives. I did read it, or did my best to read it, but I did appreciate that this process represented a innovative method of comparing the characters and structures of myth from various places and times, gathering some illuminating and very useful data. It was an inspiring cross-discipline approach; a way of working I very much admire! I also discovered that this paper, first presented in Moscow, was one of the most downloaded papers of the year!
And, of course I mustn't forget that about a year ago, November last year, I think it was, he also published a futher paper, based on a similar approach, on the Kyiv bylyny cycle, the East Slavic epic narratives originating in modern-day Ukraine. Impressive!
But I want to talk about Ralph's impact on Irish Mythology. I was delighted when I received Ralph's email, especially when I discovered that he was a longtime listener to Story Archaeology and was more than happy to help when he told me about his plans for a new project based on the character of Sinann, who gave her name to the River Shannon. Ralph had followed our explorations on Sinann, supported by Isolde's own translations, since the first episode of Story Archaeology. He was more than irritated when plans were made to set up a male, 'river god' sculpture in his home town of Athlone.
In 2020, Ralph created a well-funded competition to raise awareness of Sinann and together, in October, with the support of Daniel Curley from Rathcroghan and Mal Rivers from the Irish Post, we launched the Art for Sinann competition, offering three prizes of 1000 euros. Ralph was also very active in promoting events to raise awareness of Sinann in Athlone.
But Ralph didn't want to stop there! Data he had gathered in his papers on quantative approaches to ancient narratives, including the new paper on the Irish hero Fráoch', demonstrated strong evidence suggesting more active agency of women ,in Irish stories, than in story cycles from other countries. I must admit, I was delighted with this. I always felt that this was the case, but here was real supporting evidence. We talked this over in one of our lengthy online chats and launched a second even bigger and better project in 2021, Ralph came up with the acronym ÉIRÍ for the event. This arts and information project was not only intended to promote the centrality of women in early Irish stories but was also designed to resonate with the celebration of the position of women in Ireland in the recent past, now, and in the future. You can find out all about the ÉIRÍ. competition on Story Archaeology, of course, and there are also several podcast episodes that explore the journeys of at least a few of the winners. Take a look at some of the schools' winners as well!
ÉIRÍ derives from two early Irish words meaning 'to soar, rise up, stand up', both in the sense of growing to maturity as well as in the taking of deliberate action. We wanted the on-going project to grow, to rise up, and so ÉIRÍ has now become a group of like-minded people who all believe that the Irish stories are well worth celebrating, and what is more, still have a definite relevance for today. We feel the stories should 'rise up' and be counted. They matter! Plans have been prepared for future projects but, understandably, they have been on hold for a while. Yet Ralph has left us an inspiring legacy and, I for one, will do all I can so see it grow and hopefully 'soar'.
There is one more thing I wanted to say. In Ralph's first email to me he wrote,
Most of what I know about Sinann I know through your podcasts. I understand Isolde may no longer have time for research but, who knows, perhaps the adventure we embark upon will lead to something in the future – like a joint paper on this very project or something (I have no idea).
He wrote this email about the time that Isolde was deciding to step back, largely for health reasons. His positive interest was a real support as I undertook the work of turning Story Archaeology around and pointing it in a new direction. Ralph never forgot about the Sinann paper that he had suggested. It was in our plans for this Autumn. Ralph wouldn't let it go. With his immense positivity and energy, he made it possible to get that paper written. What is more, in this, his last paper, he drew together so many members of the fledgling ÉIRÍ group into the telling of the journey of the story of Sinann. It is published, and available, although it still awaits peer review.
And that paper could lead to new possibilities, new EIRI projects. As Ralph said back in 2020 'Who knows?' So let's rise up and soar!
In her email to me Ralph's wife, Claire, said 'He is and always will be a hero'. I agree.
Thank you Ralph. I will miss you.
You can add personal messages of sympathy and find details of the funeral to take place shortly, in Athlone, through this link
Podcast: Play in new window | Download