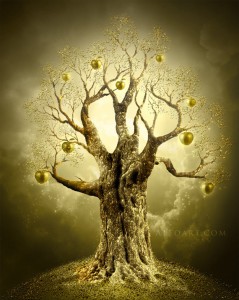 Try your hand at a Rosc poem
Rosc is very old. The very first stories were told through this type of poetry. The form was used to describe both the setting of a story and the action. It was a good way of describing a battle. It can be hard for us to understand today especially because they were originally written in a very old style of Irish. Download the 'rosc' worksheet and have a go.
Make a Praise Poem for a famous hero
First, listen to the story Bricriu's feast to get to know about some of the best heroes.When these stories were first told, there was no TV, there were no films. The story tellers had to paint pictures with words. Thy were very good at it. You can do it too. Download the Hero Praise poem worksheet and have a go.
Make a praise poem about yourself
There is a very early type of 'praise poem where a poet (or a poet-warrior is singing his own praises. Each line begins "I Am". You could write a poem in the same style. It is very easy but great fun. The short video below will show you how you can create a really imaginative poem.
Download the special template sheet. With this you can create really unusual poems by asking your brothers and sisters parents or even Grans and Grandads the questions on the template, over Skype or Watsap.
This is a translation of part of a poem that was first written down at least, 900 years ago. Your poems will be just as good.
I am a stag: of seven tines,
I am a flood: across a plain,
I am a wind: on a deep lake,
I am a tear: the Sun lets fall,
I am a hawk: above the cliff,
I am a thorn: beneath the nail,
I am a wonder: among flowers,
I am a poet: who but I
Sets the head aflame with smoke?
Your donations have allowed Isolde to buy a really important and useful piece of kit. Although she has to largely remain lying down, (She can sit in her wheelchair for short periods now) she can begin to think about work again. The Braille display unit will greatly help her get back to working with early Irish texts. The video says it all. Take a look,

This time last year, I was struggling with what felt like an impossible task. I was asked to come up with a scripted screenplay for the Rathcroghan Visitor Centre, Roscommon. This short animation was commissioned by Nollaig Feeney, the Roscommon Heritage Officer and was a direct outcome of the Schools workshops undertaken in the county in support of the annual Tain March event. (I will be writing about this event in a subsequent post.)
I was keen to tell part of the Fled Bricrenn story. There was a problem in that Bricriu's Feast is a long and complex text full of convolutions and duplication. It took Story Archaeology four full episodes to tell the story. I had created a telling adapting it for a modern audience and much loved by Primary aged children but it would be a huge challenge to condense it to under tn minutes. Eventually, I settled for telling only the section of the story that concerned Medb and Rathcroghan.
As I am sure you are aware, and we soon discovered, animation is costly to produce and basic flash was all that the budget allowed for simple 2D graphics. I think that Pink Kong did a great job and we are pleased with the results. We had hope to make some of the children's poetry integral to the story telling but the script had to be kept tight. We managed to include a short selection along with the credits. The film was completed last October but was released this May at the culmination of the 2019 Tain March event.
Our regular listeners will recognise that Medh is played by our own Isolde. We had fun getting the wheelchair into the recording booth but all went well eventually. I have now produced a full written and audio version of Bricriu's Feast for a family audience and this will be published shortly.
Podcast: Play in new window | Download
Subscribe: Apple Podcasts | RSS | More