Coming in August
The latest in the Stories in the Landscape conversations will be a second chance to meet up with statistical phycisist and mythograper, Professor Ralph Kenna. We will have an opportunity to update all the latest news on the ÉIRÍ project and discover more about some of Ralph's latest projects and papers I am really looking forward to this conversation, especially as we will be meeting, in person here, in Leitrim.
An interview on Roscommon Arts Pogramme with Ursula Ledwith
Here is the link to Ralph's  interview with on Roscommon radio station. It's about the ÉIRÍ project –   promoting Ireland's mythological women to claim their rightful place in Ireland's iconography.
Ralph says "Don't be intimated if you feel you don't know enough about Irish mythology. It's not your fault – it has been suppressed for centuries. This is a participatory research project where we all learn together and you can be involved in whatever way suits you."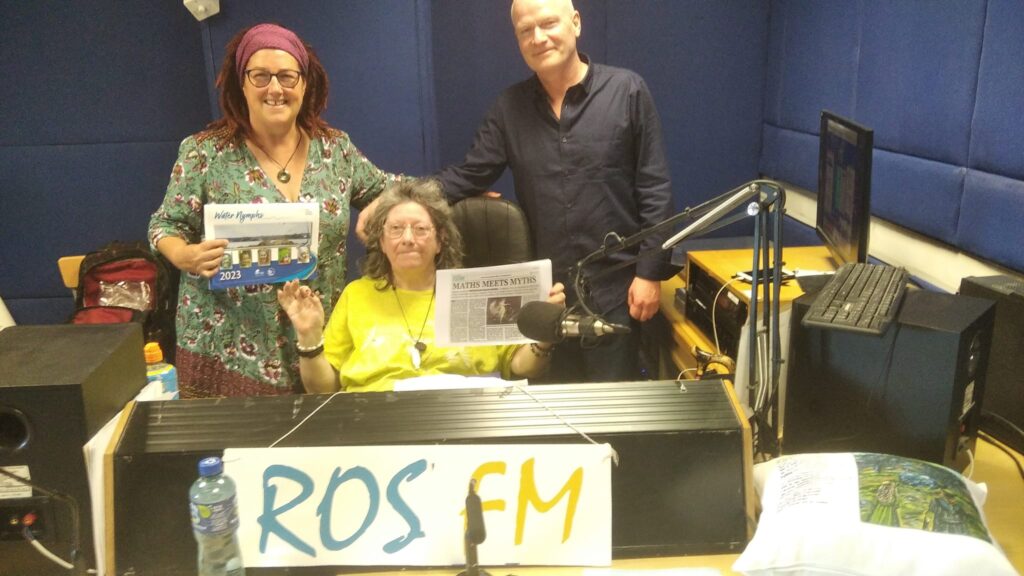 Ralph's interview on The Arts Programme with Ursula Ledwith on 10th August 2022